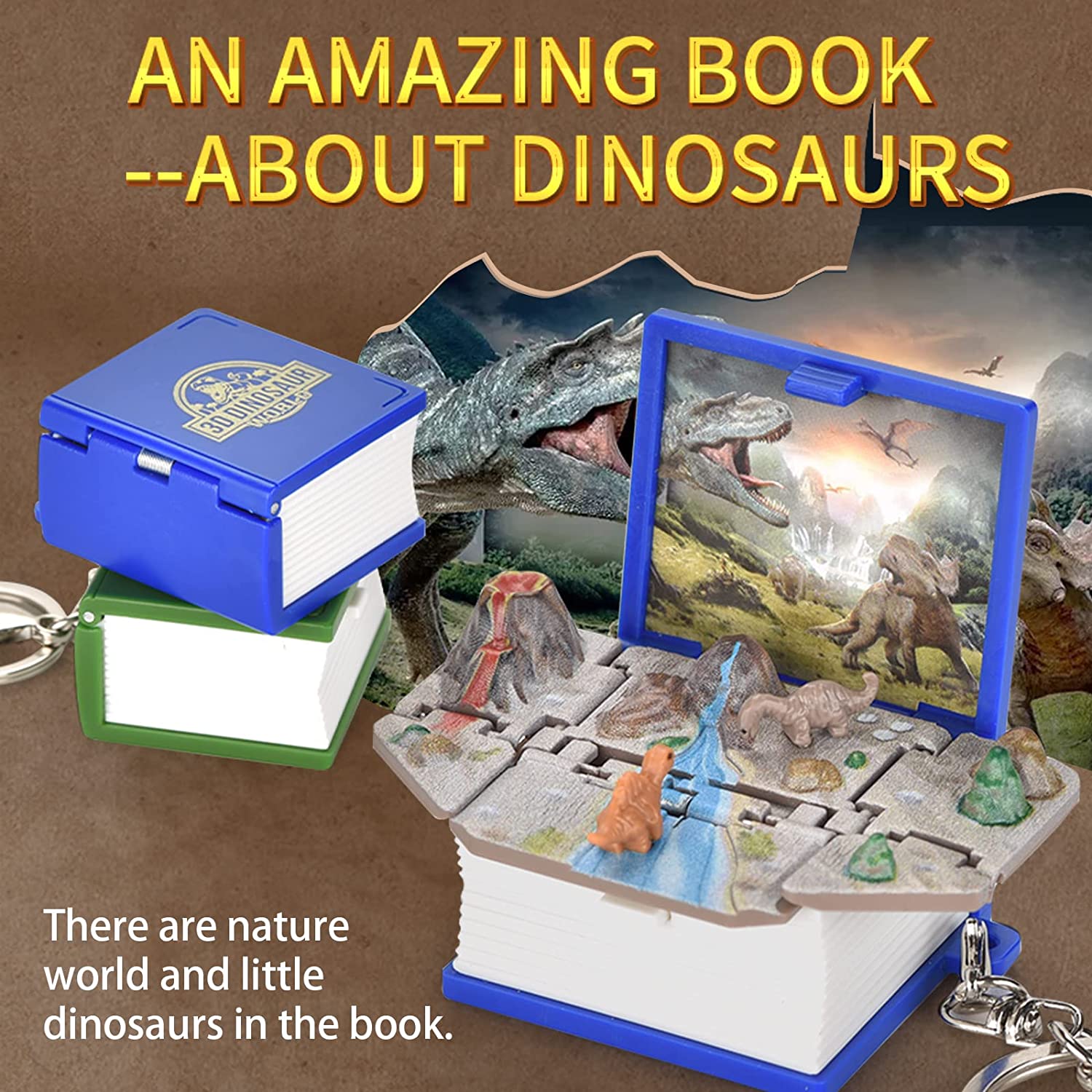 The Dinosaur World Popping-out with One Key,easy folding, hide a dinosaur world.A small book holds big surprise. Unlock and release the dinosaur world with one key.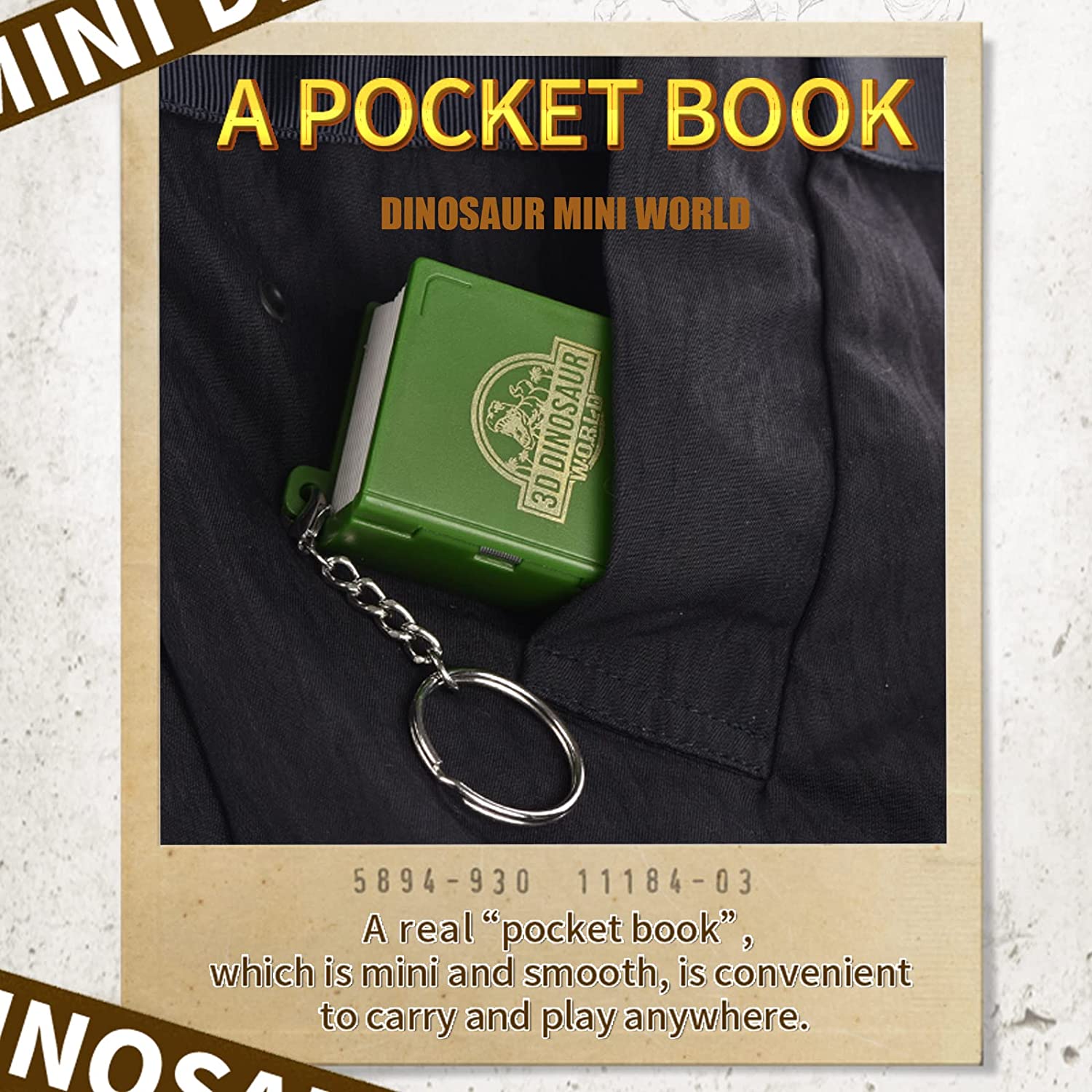 Step 1: Fold up the front part. Step 2: Fold the left and right sides and press down. Step 3: Close the cover of the book
Let Baby Learn the Ancient Dinosaurs.Exquisite dinosaur life scene makes children know more about the ancient and mysterious period directly.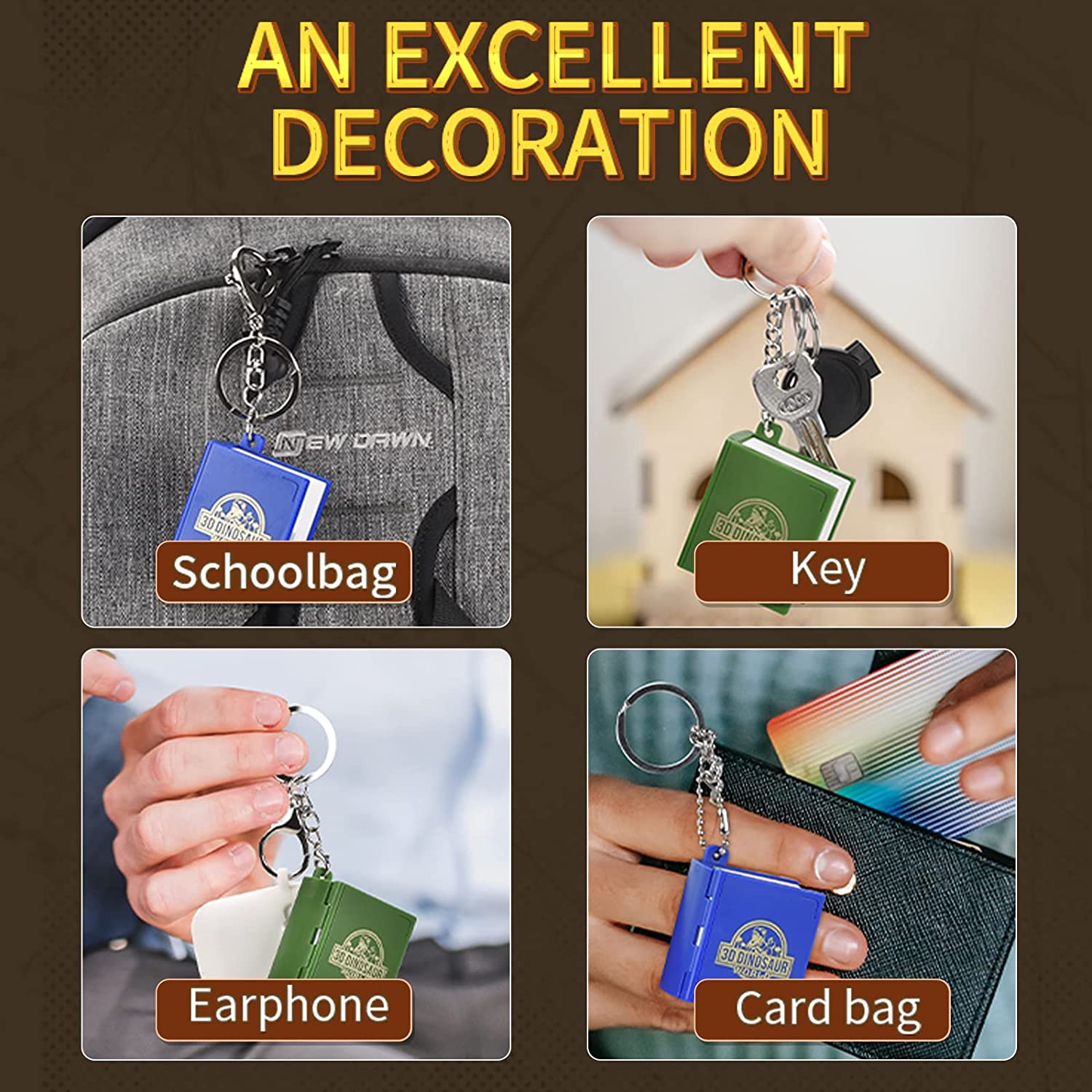 An Amazing Book--About Dinosaurs.There are nature world and little dinosaurs in the book.A real "pocket book", which is mini and smooth, is convenient to carry and play anywhere.
Excellent Decoration:3D dinosaur book can be used not only to play interestingly, but also to decorate the belongings such as schoolbags and keys.