Features
【Change life】Have you been tired of inconsistent boiled eggs for years? This colour changing egg timer is a simple but perfect solution, no more overcook, no more yolk with green film.
【Responsible for your health】Made of food-grade resin, Non-Toxic, BPA-free, high temperature resistance, refuse terrible chemical or plastic smells. Safe egg timers for kids and adults. The traces left by the bottom grinding are normal and will not affect use.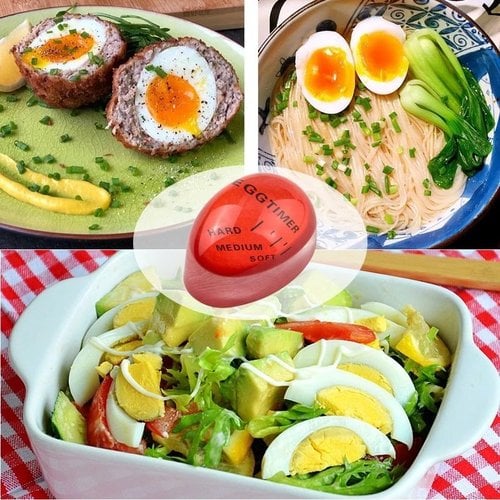 【Easy to use but absolutely ingenious】You just drop perfect egg timers into the water with your eggs, turn on the heat, and watch it begins to change color(from outside in). Three lines on the timer (soft, medium, hard) indicate different doneness of yolk. Then you just turn off your stove and they are ready!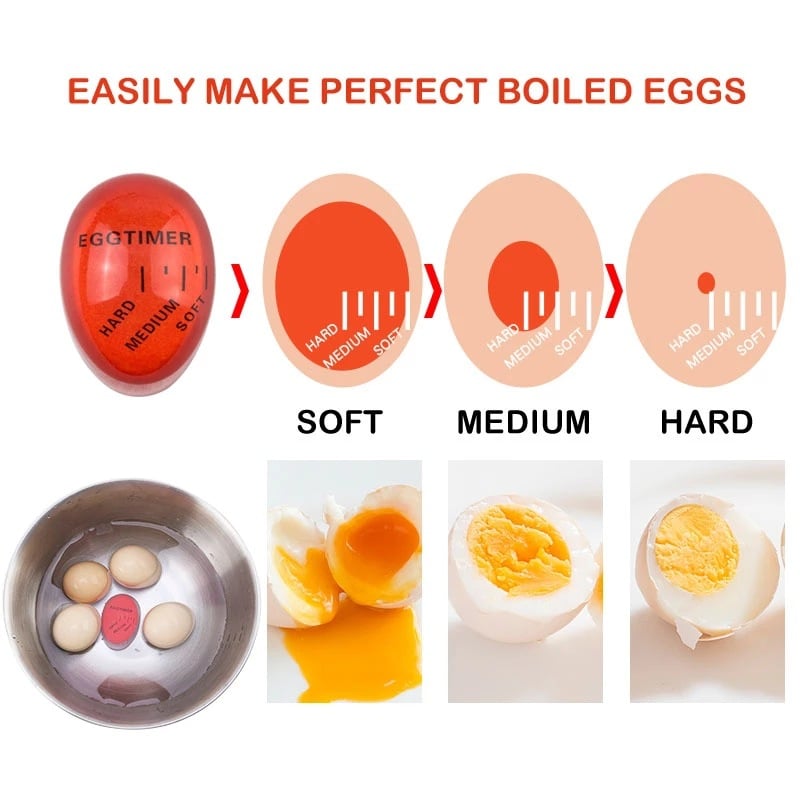 【 Precise report egg doneness】Although it's labeled as a "timer" it actually measures the temperature gradient as it's heated by the water. This corresponds to the rate at which the egg cooks, so you actually see an analogue of the inside of the egg.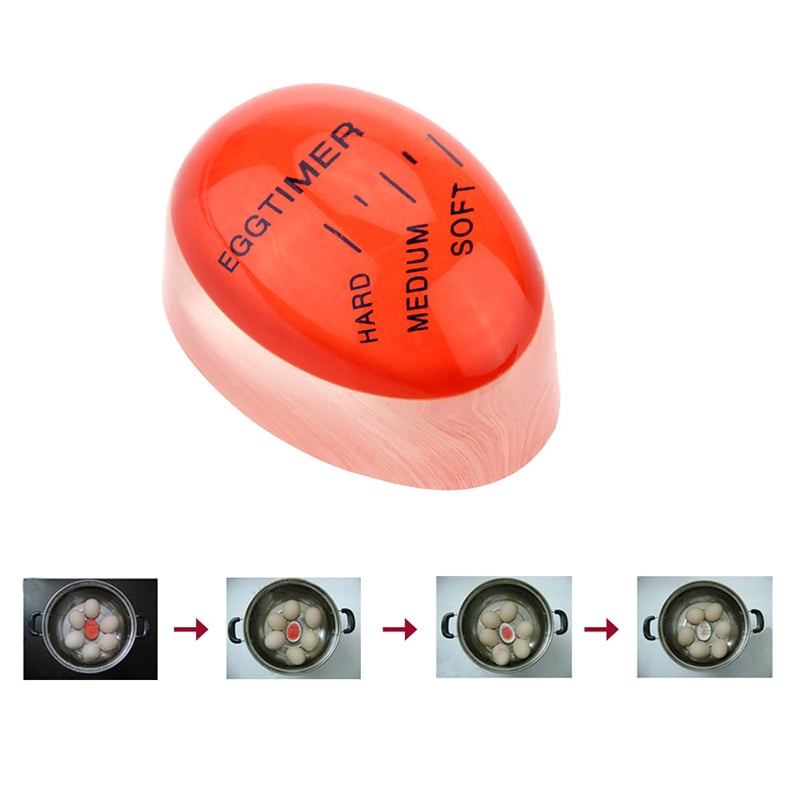 【Wonderful gift】Novelty and fun kitchen egg gadgets, great gifts for family, friends, Easter, Thanksgiving Day. Package includes 2 piece egg timers. Hand washing recommended.
Specification
Material: Unsaturated polyester resin and temperature-sensitive paper
Size: 2.2*1.6*1.1 inches ( shaped as half an egg )
Weight: 65g
Package include:Egg Timer Kitchen Gadget*1/3/5PCS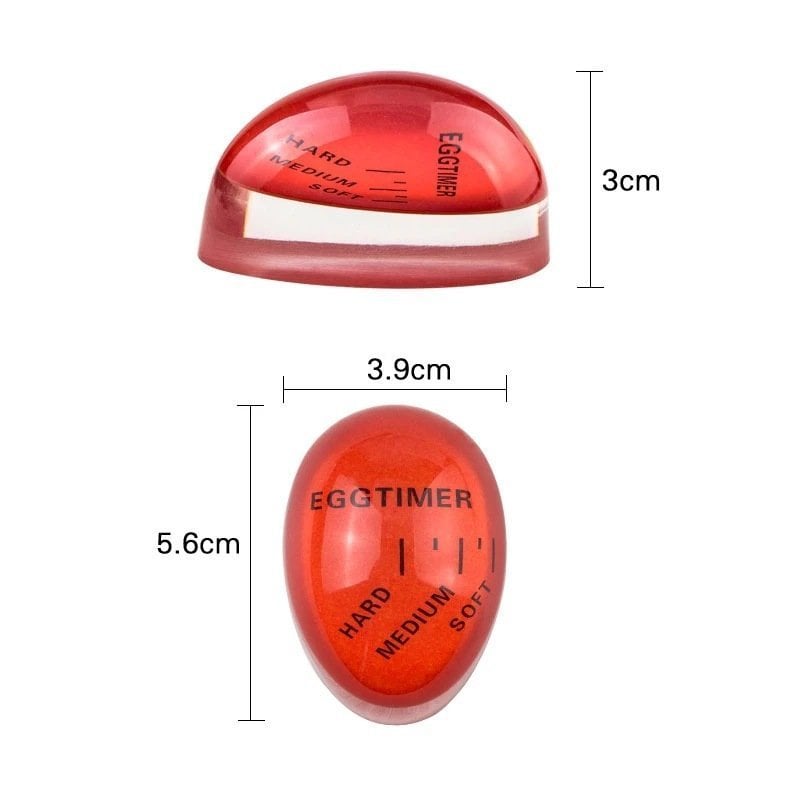 Use suggestion:
1. I suggest storing it WITH your eggs so it starts at the same temperature.It is more effective to measure egg ripeness when cooking.
2. After using the egg timer, let it cools down naturally for 15-20 minutes. It may cause cracking if you suddenly rinse it with cold water.
3. Recommend by hand wash for a faster easier clean.
Instructions on egg ripeness:
1.It indicates runny yolk when the color reaches the line move of "SOFT".
2.It indicates creamy yolk when the color reaches the line move of "MEDIUM".
3.It indicates firm yolk when the color reaches the line move of "HARD".