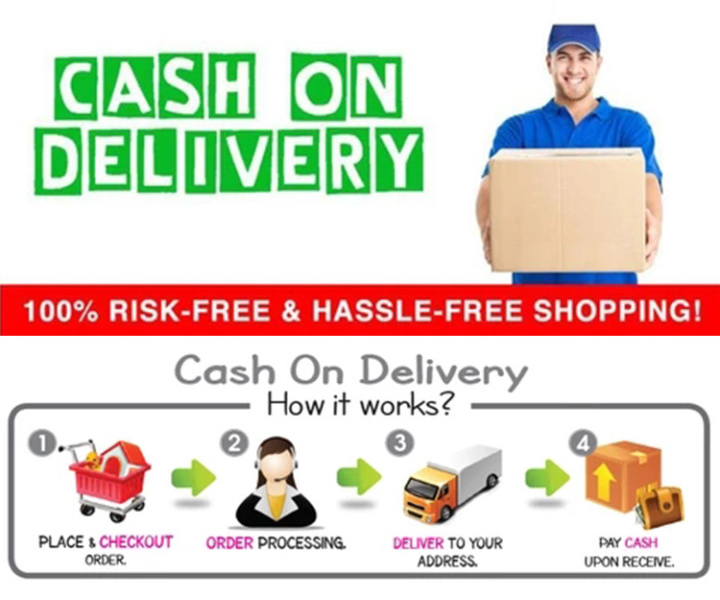 ☆☆☆☆☆ WELCOME TO THE STORE!
🌺🌺Please subscribe to our store and collect your favorite items to see more inexpensive items, and we will give you a little surprise in your package, I hope you will like it. More cheap and high-quality goods in our store are waiting for you !😊😊
Distinctive Design-Tired of "just brewing and pouring" your lovely tea in the same way?
Let's try this unique rotatable Chinese tea set and find out extra leisure from it. Unlike common teapot set in the market, this rotatable teapot set defines a new look of kungfu tea, hold the handle and spin it, as a lazy tea set, you don't have to take the strainer out, enjoy a mixed spiritual sense of kungfu and tea, a different experience will presented in your tea time with friends.
360°rotating design-the tea can flow out smoothly, the water flow can be conveniently controlled.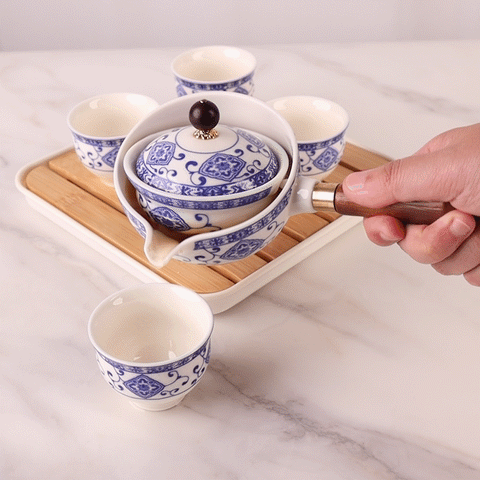 The tea tray is newly upgraded!
It is made of high-quality bamboo, strong and durable, and exudes bursts of bamboo and wood fragrance!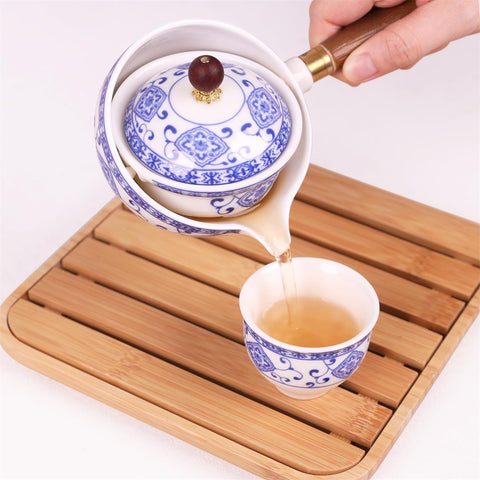 Multi-purpose- the bottom tray of the tea tray can also be used as a tray.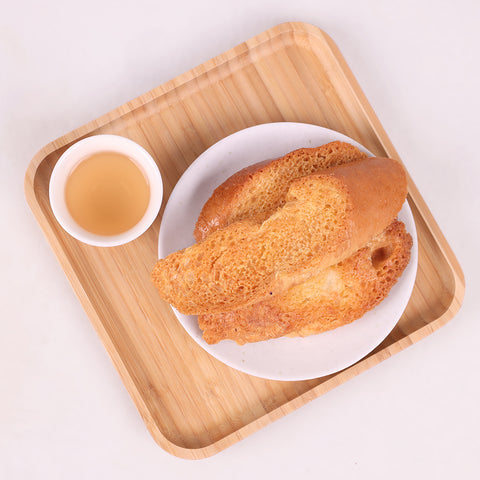 Integrative Structure-Think as a magician, never know what is inside the box, but always a surprise,a hidden strainer made of 403 stainless steel is placed at the bottom of inner pot, apart from most tea sets, the integrative design of teapot and strainer simplifies processes in brewing and cleaning, you can spend more time on enjoying your tea or chatting with your friends.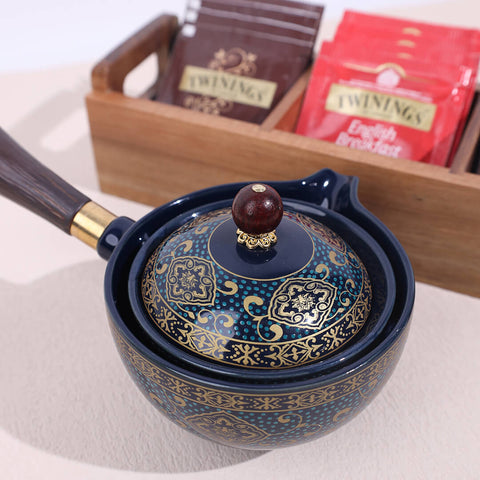 Good blessings from the east-Green and black are frosted models. The bottom of this model is engraved with Chinese "福", which means auspiciousness. Chinese people are accustomed to hanging "福" upside down during the New Year. Flip this teapot, meaning good luck and good wishes come to your home for a whole year.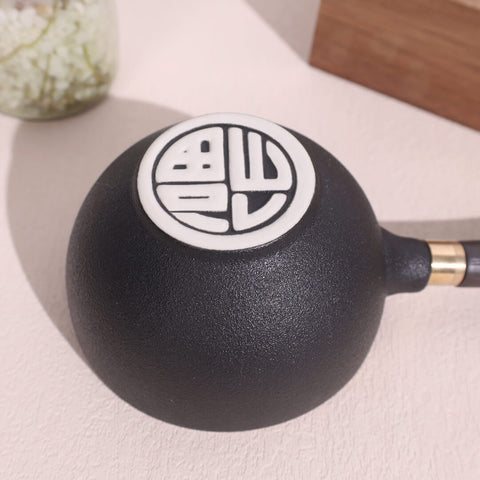 Ebony side handle design-The ergonomic design of wood-like handle not only offers an accomodate experience of brewing your tea, aviod risk of hot water spillage, but also reinforces a historical sense to the integral design.
Premium Ceramics-Ceramics is proven to be sturdy, chemically resistant and will not rust giving you a quality design to be used for years to come!Durable, ceramic body retains heat to help ensure a constant temperature throughout the brewing cycle.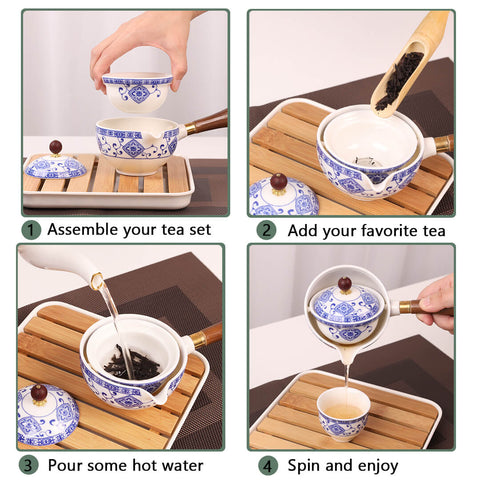 Tea maker set :4 cups, a tea maker,a tea tray. weight:1.388kg
Single tea maker:a tea maker.
Tea tray: 19.5*19.5*2 cm
Tea maker: φ: 9.5cm H: 5.7cm W:400g
Cup: φ:5.5cm H:4.2cm
Package box specifications: 25*21.5*24.5