The perfect solution when you need to hold two pieces perpendicular to each other during woodcraft assembly is finally here, introducing the 90° Right Angle Clamp.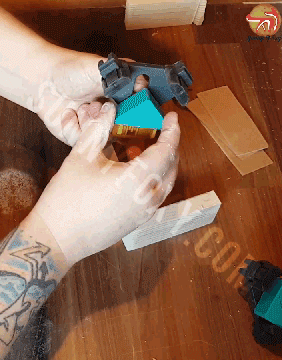 No need to struggle anymore holding two blocks of wood and often results in a messy and uneven craft, for this tool aligned corners perfectly & accurately, which allows you to make and reinforce frames with high precisions!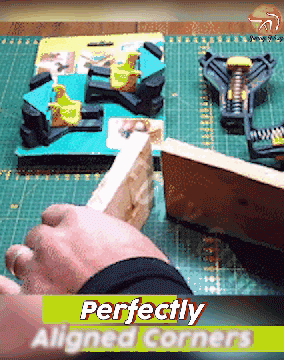 Great for DIY wood crafts project and more! This is one versatile tool that is a must-have in your toolbox.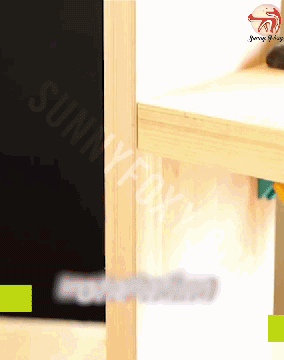 FEATURES
Perfectly Aligned Corners
Keeps your joints and corners aligned. Quickly and easily hold boards and frames together at an angle of 90°.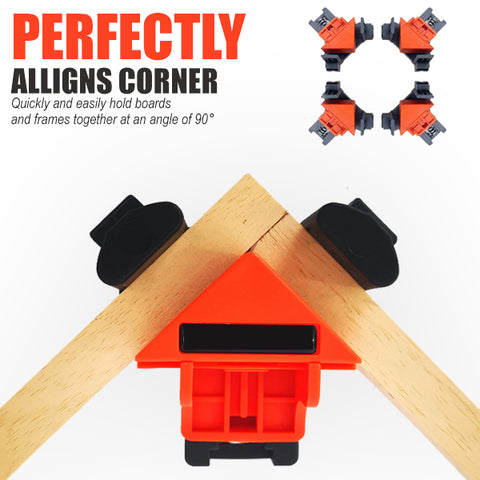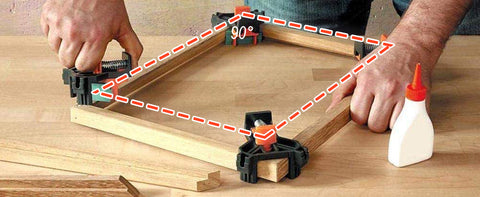 Easy Single-hand Operation
The rubberized single handle has a solid and anti-skid finish. Make your job easy and fast with just one hand.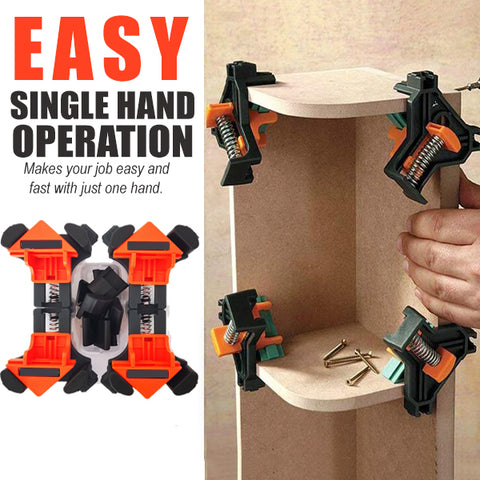 It can firmly and securely hold objects in place.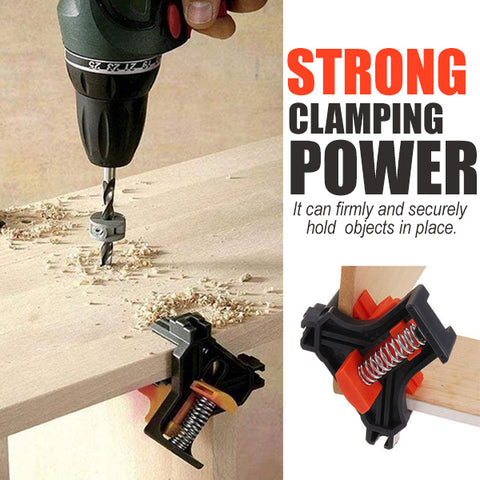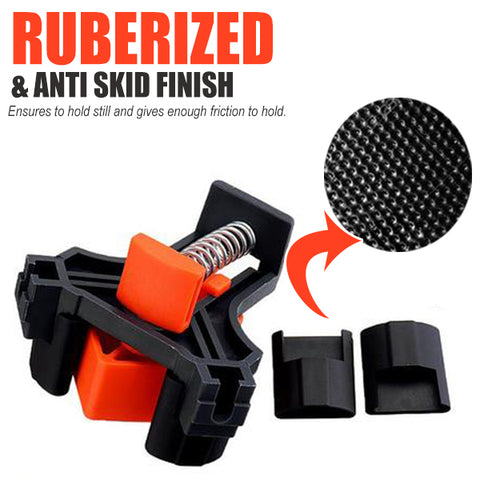 This is made with strong and durable ABS but light to hold in hand comfortably for extended periods of time.
Automatically adjust for you to work on different board thicknesses with its sturdy spring.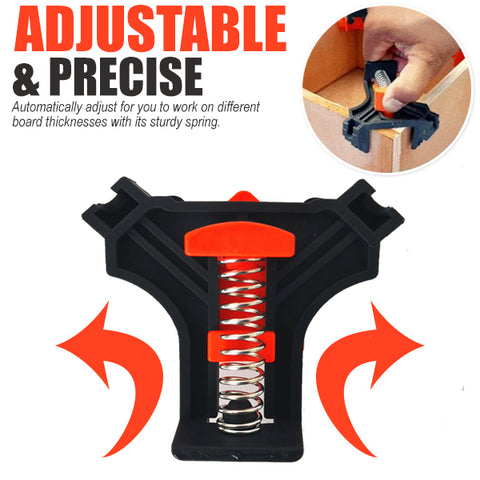 Best for woodwork, cabinet connections, photo frame reinforcement, and wooden DIY projects.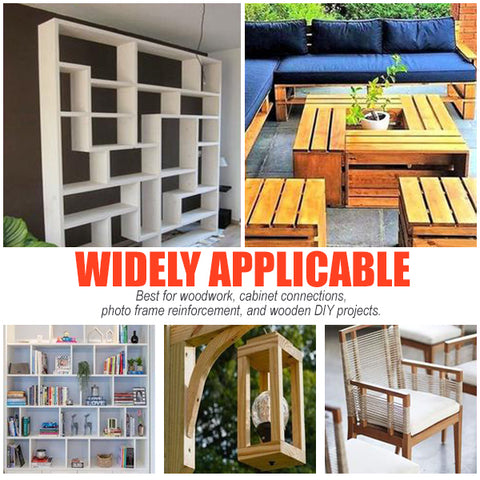 Sturdy frame that can adjust the hold and worry-free that it will get rusted.

SPECIFICATION
Color: Orange + Black
Clamping range: 5-22mm, 10-22mm
Total Length: 78mm / 3.1in
Maximum Width: 85mm / 3.3in
Maximum Height: 51mm / 2.0in
PACKAGE INCLUDES