Spend more time having fun with your Little One!
It will provide you with amazing moments.

It's no surprise that tummy time is crucial to your child's development.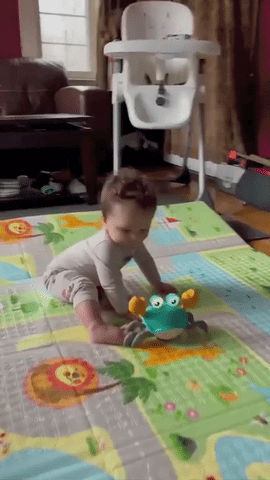 But it becomes a problem for being annoying to them. But with it, it gets fun and still records unforgettable moments for the Family. The little song to stimulate curiosity stimulates the crawling phase, but will also provide hours of fun while your child is sitting.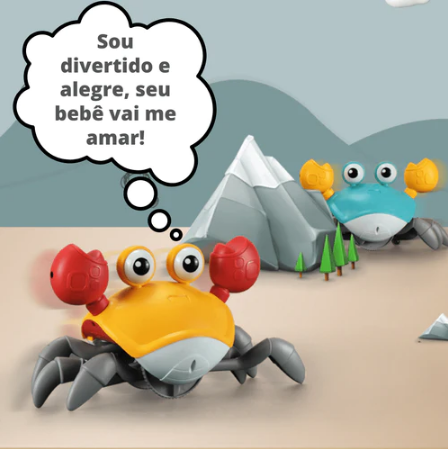 Playing with the Runaway Crab is a fantastic opportunity for your child to explore and learn new things!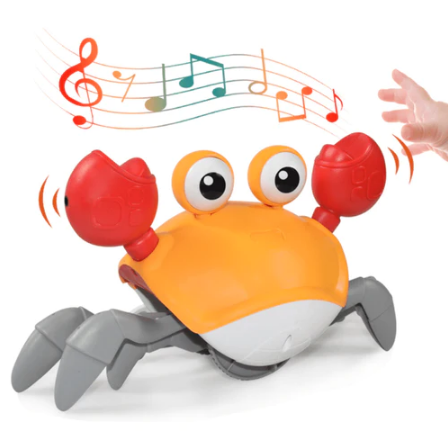 Lack of tummy time can affect not just how long it takes for your child to master basic skills like lifting their head and turning. But it can also have a negative impact on sitting, crawling and walking.
Rating from some customers
⭐⭐⭐⭐⭐
Vicente André

My grandson loved it, I'm satisfied with the quality of the product, it really is just like the ad. Congratulations to Brazil.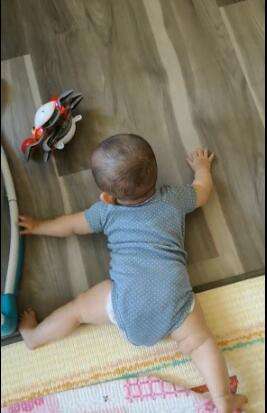 Samara Santos

It arrived in the mail all right. I loved Grasil Gabana's service, because people who buy online know how difficult it is to find a store that is committed to the customer. The toy is as in the description. Super tough. I recommend it to everyone. Special thanks to Dyonatha for customer service!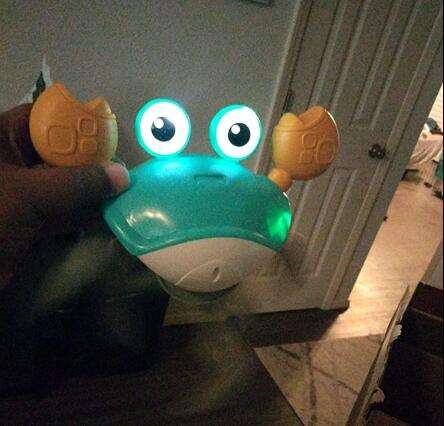 João Pedro Andrade

It came before the deadline, and I bought one because I was afraid, but you can buy without fear because it arrives right and the store service is by whats much easier to solve by email. I am happy with the purchase and recommend it. The piraaa mulecada kkkkk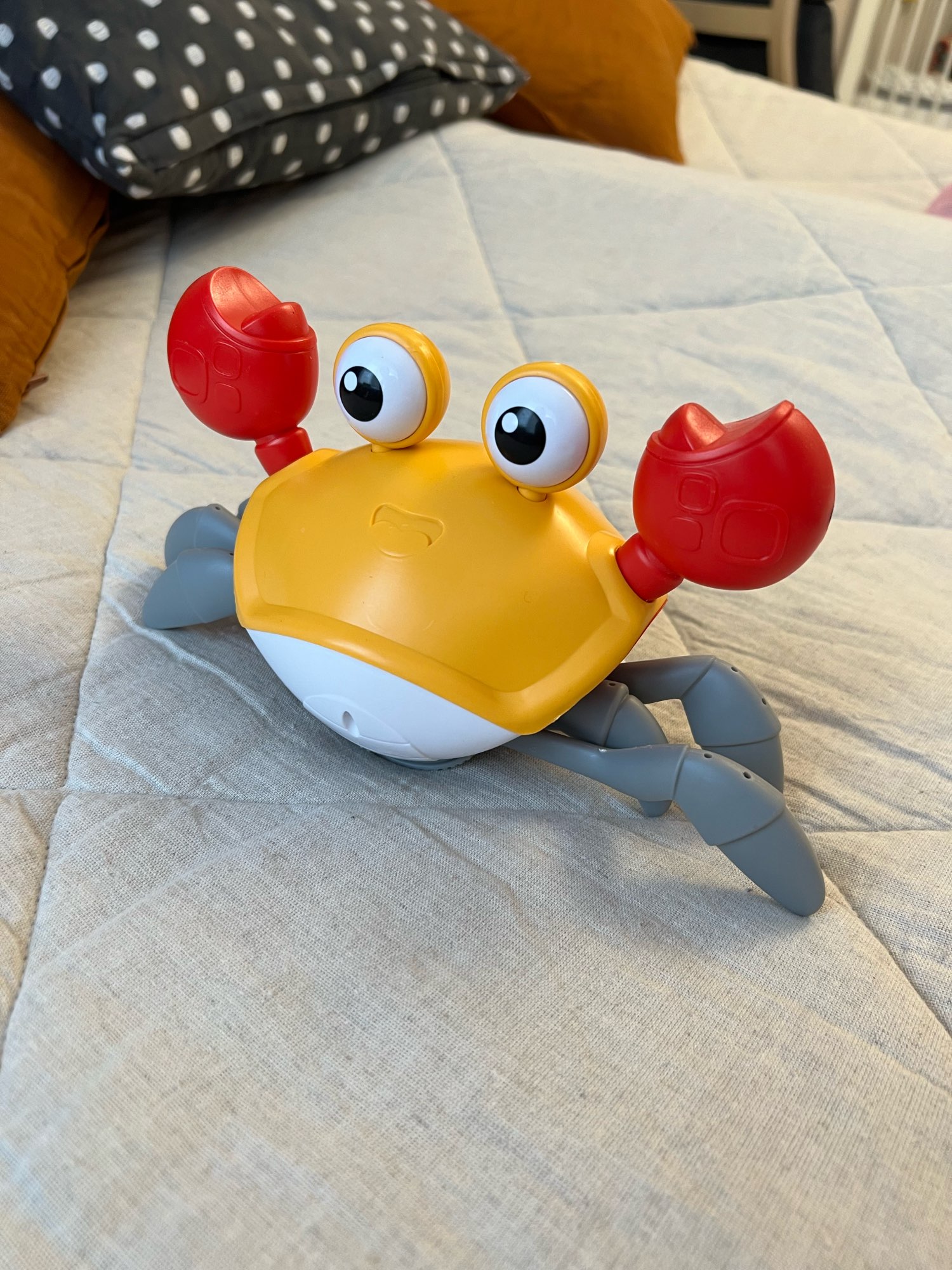 ALLOW YOUR LITTLE ONE TO DEVELOP BETTER!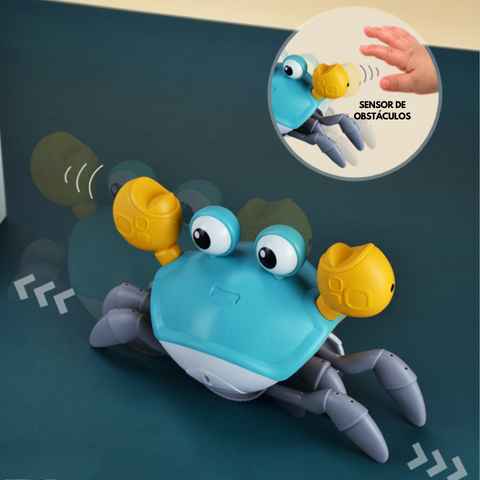 He's sure to provide hours of fun for your little ones (and you might even have a laugh or two watching him run!).

Safe and High Quality Materials: The smart toys are made of high quality ABS materials that are safe and durable, and the edges are smooth without burr, you don't have to worry about hurting your baby.
Recharge: The crab recharges via a USB cable (included).

The Runaway Crab is the perfect gift for kids of all ages!

Features
Material: High strength ABS
Colors: Yellow, Blue
Size: 14x23cm
Internal battery charging: via USB cable