DESCRIPTION
Add the beauty and idealism of childhood to your favorite garden spot! Little Miss Frances is a wonderful child sculpture that charmingly shows off dimpled knees and turned up toes as she stretches from her post at the posies. Created exclusively for Design Toscano with a sculpted wicker urn for your live or dried plants, this playful child statue is cast in quality designer resin to capture the relaxed feel of an endless summer.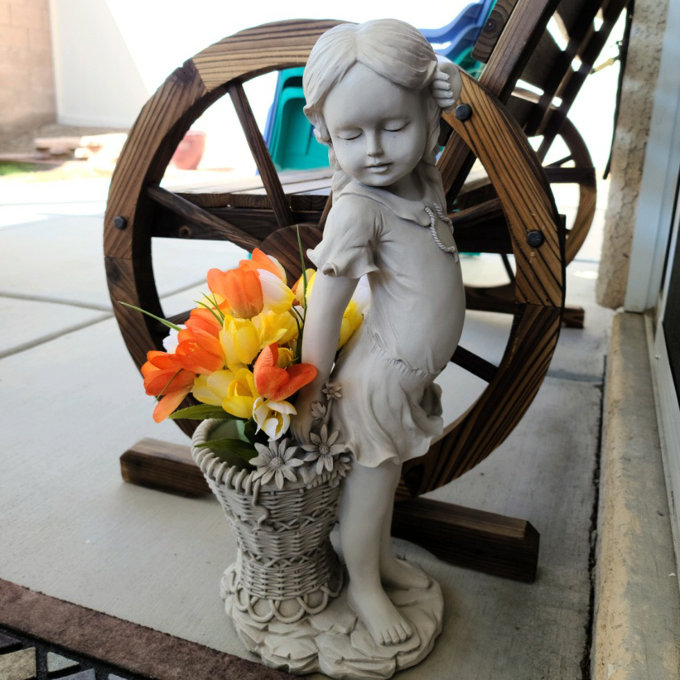 Features
Hand cast and hand-painted
Flower basket does not have a drain hole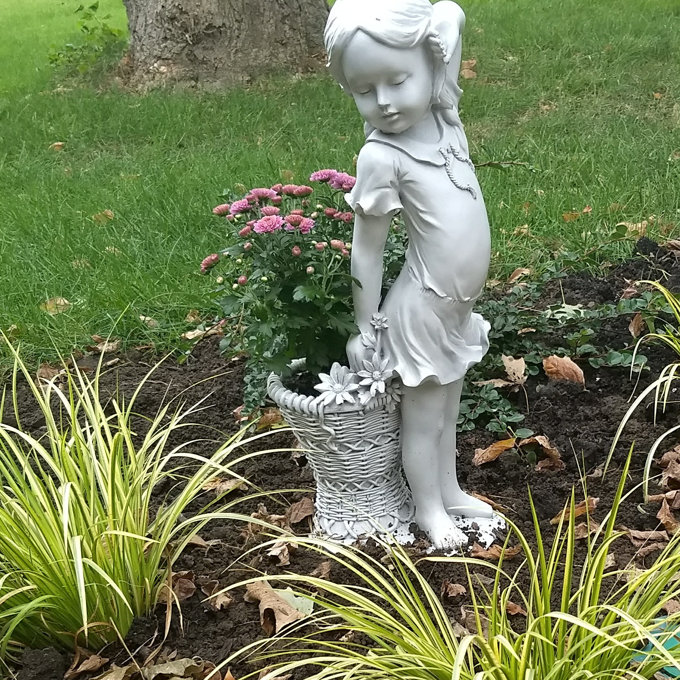 Material
Material: Resin/Plastic
Material Details: Designer Resin
Buyers show
Elaine:Aug. 10,2020
⭐⭐⭐⭐⭐Flawless workmanship. She is so darling and I'm glad I made the purchase.Frances the flower girl is very sweet, she makes the perfect touch to our front steps!
Cynthia:Jan. 29,2021
⭐⭐⭐⭐It looks beautiful set up in my garden.Lots of great comments from neighbors. Great quality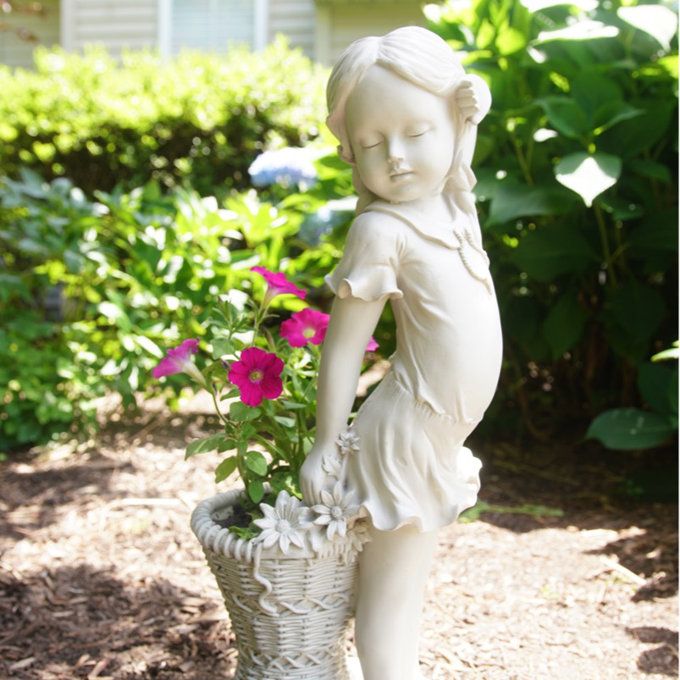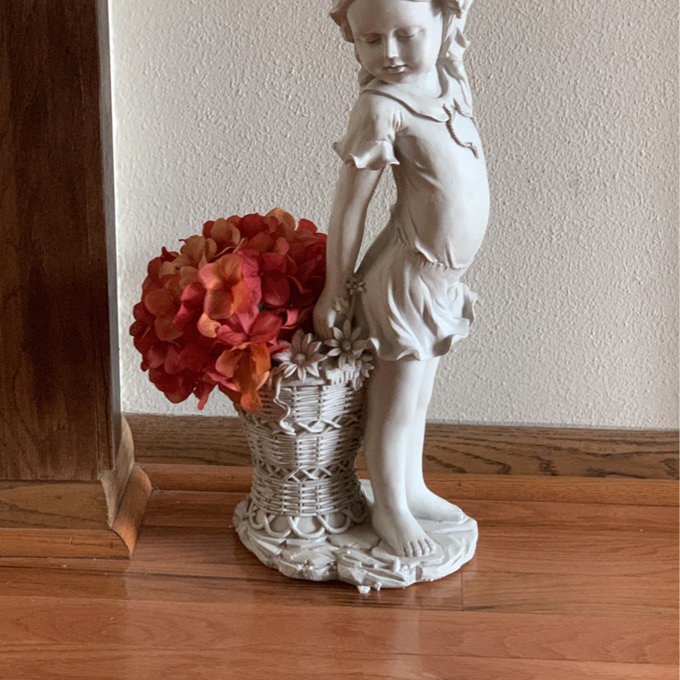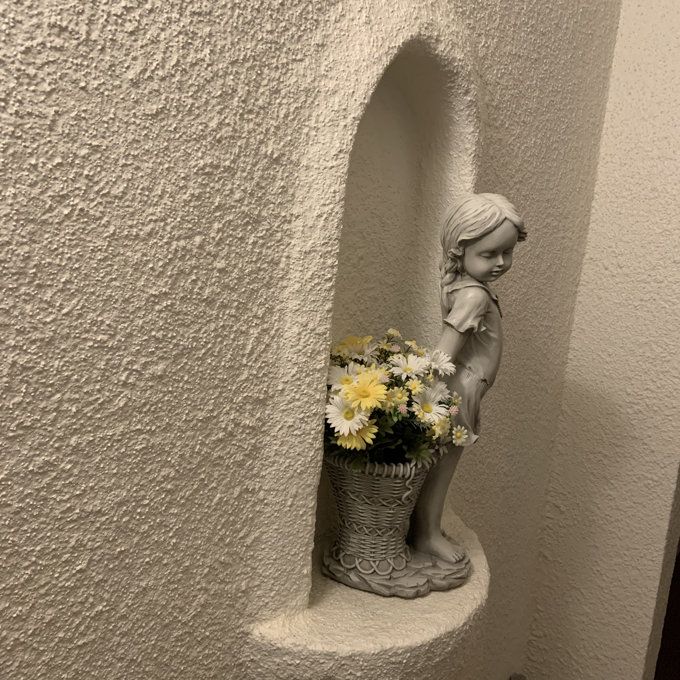 Frances The Flower Girl Statue