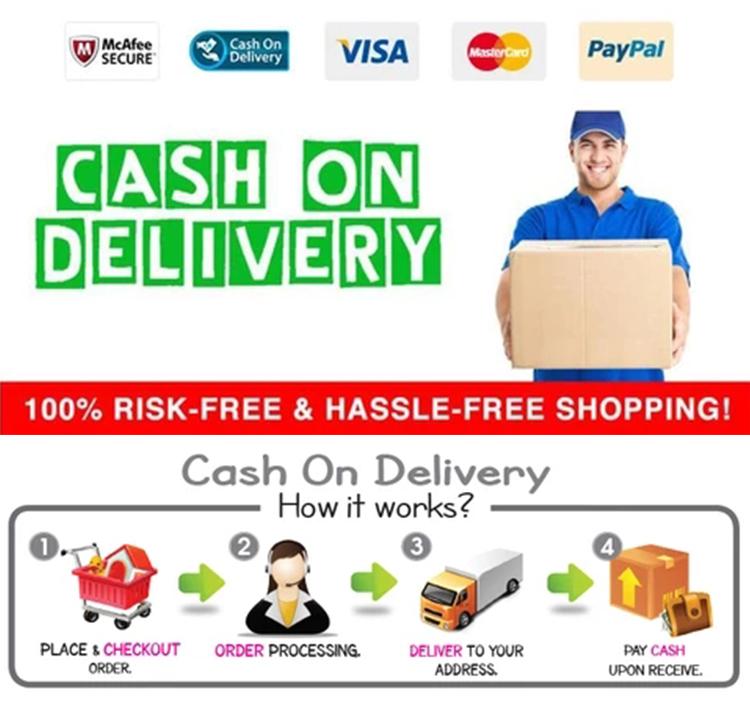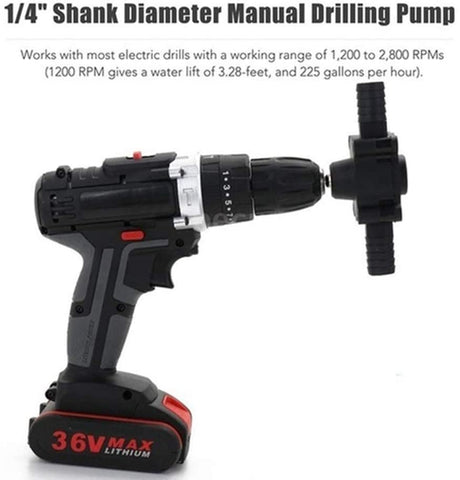 Exquisite workmanship,?
small size, light weight.Easy to install and simple to use. No batteries needed.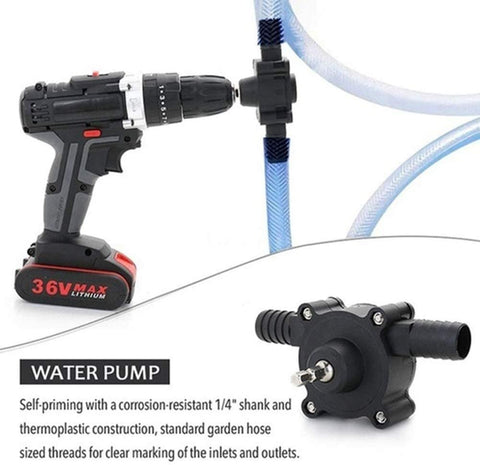 Description:
Color: black
Material: plastic.
Size: 125 x 70 x 62mm / 4.9 x 2.8 x 2.5inch.
Pump Shank: Hex Shank.
Waterflow Rate: 1.2(m3/h).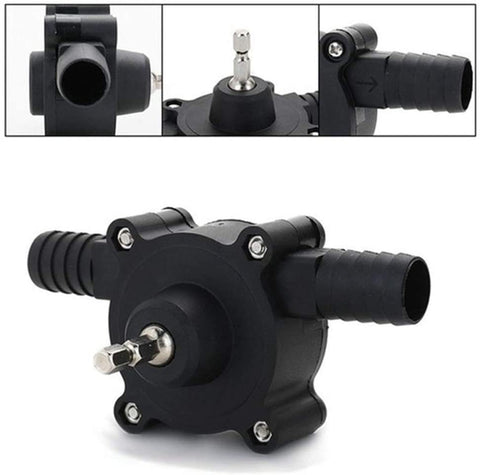 ?Pumping speed is fast, can pump 30-40 L water per minute(depends on the rpm of drill).
?Fit all drill chucks, you can get a pump with a electric drill.
?Exquisite workmanship, anti-corrosion and wear resistance.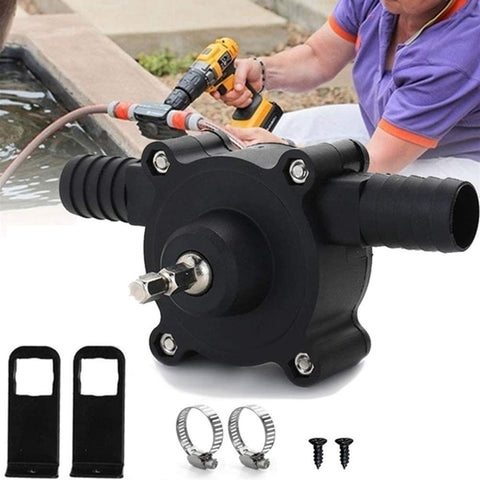 Package Included:
1x Drill Pump
2 x Hose Clamp
2 x Screw
2 x Shelf