Still worried about the shoes all over the floor with no place to put them?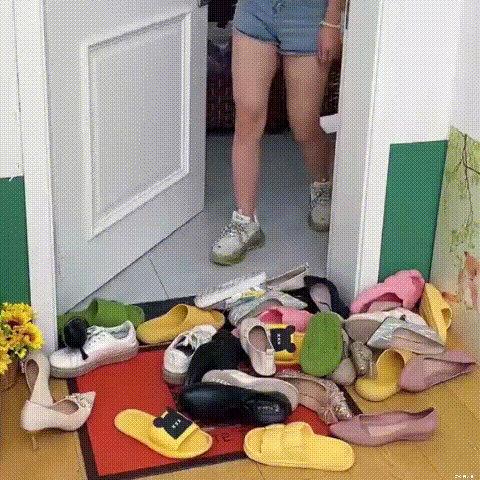 Ordinary shoe racks are big and take up space, and they can't be disassembled at will and placed according to your needs.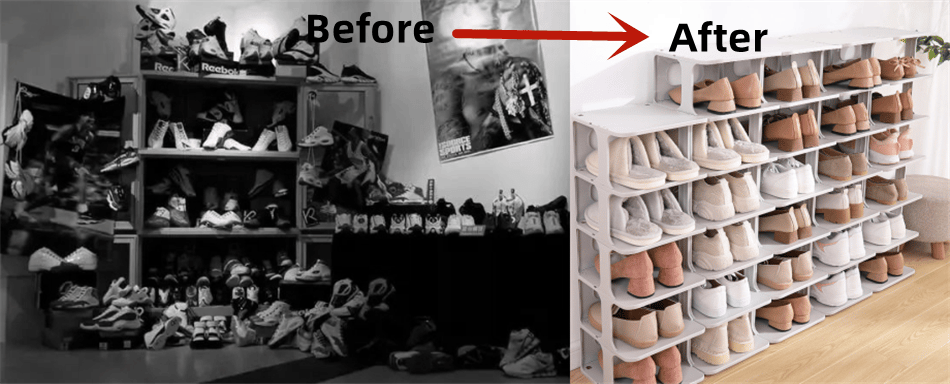 Our open combination shoe rack can be freely combined, splicing combination, according to the footprint of your home with any combination, increase the storage space several times, make full use of space.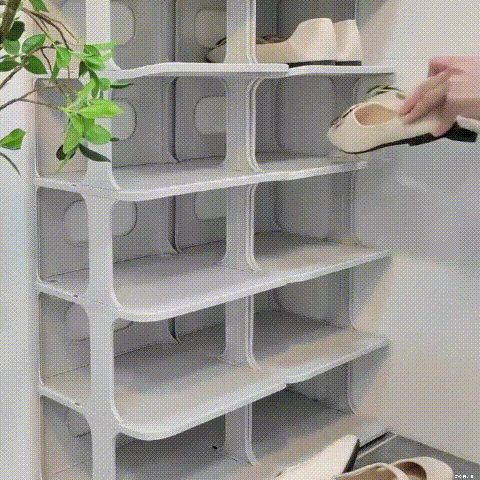 Free combination
Flexible and versatile combination mode can be matched according to the different space size of your home. Can be assembled horizontally and vertically, completely according to demand.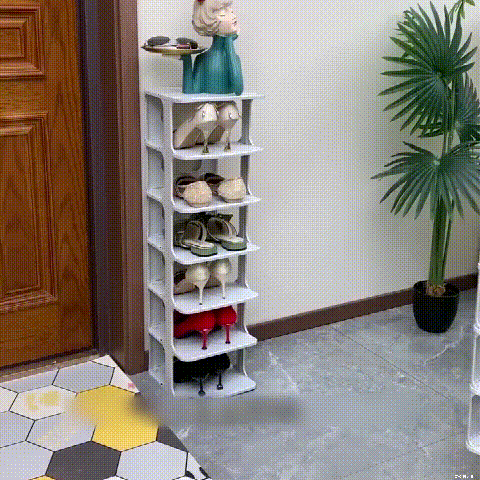 Bottom cocked
The bottom of each shoe rack has an upward "cocked" design to prevent the rack from sliding off if it is knocked over. Even if the shoe rack is tilted, the shoes will rest smoothly on the rack.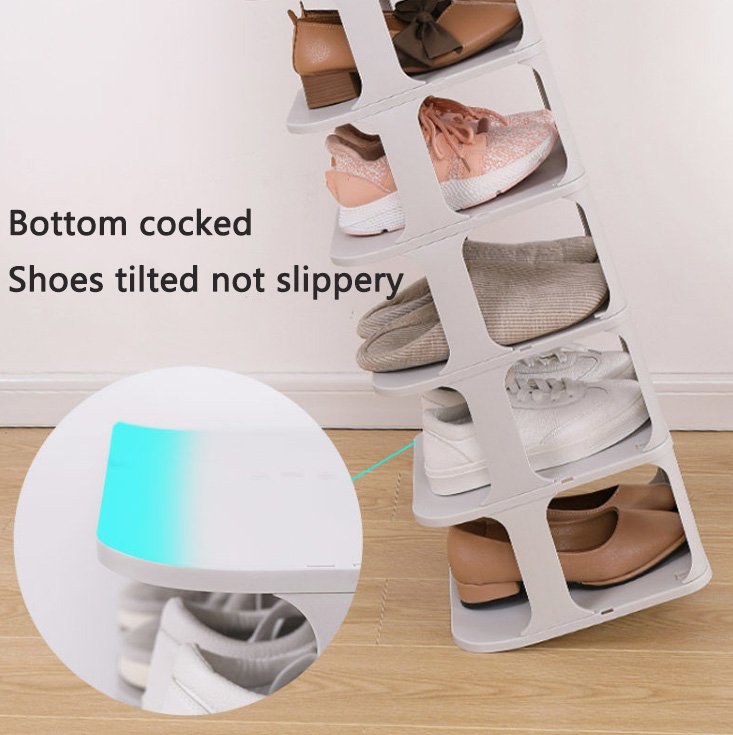 Tightly connected
Each cabinet has a snap design on both sides, which allows the cabinets to be connected more tightly.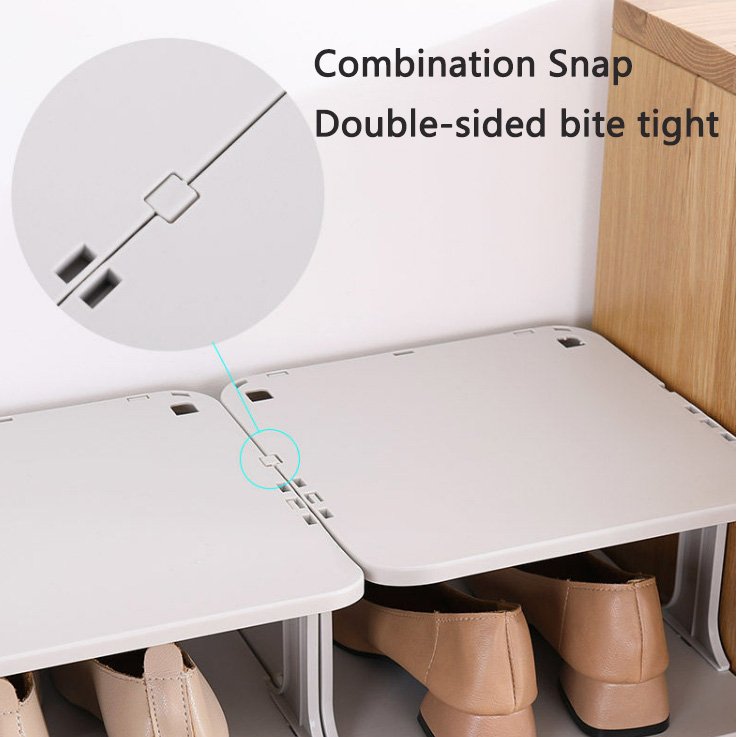 High quality materials
PP environmental protection material is used, which is safe and non-polluting to the environment. The surface of PP material is smooth and can be cleaned by rinsing with water. No mold and rust.PP material is more lightweight, a person can also move.

Multiple functions
It can be used not only as a shoe cabinet, but also as a bedside table, a shelf at the door and a kitchen organizer. When used as a shoe rack the uppermost layer can store temporary going out necessities, and you can put some masks, keys, bus cards, ID cards, change, etc.
HOW TO INSTALL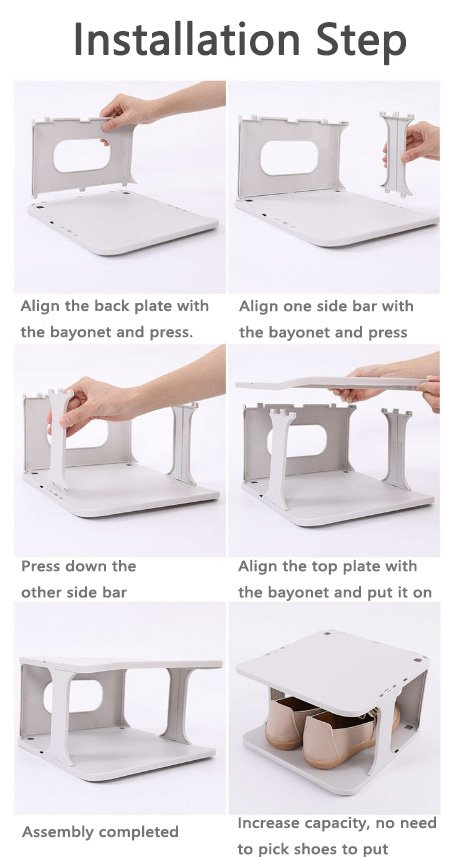 SIZE: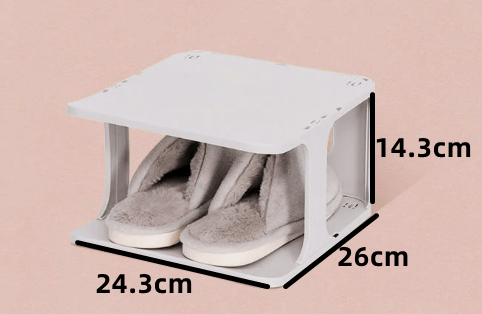 Description
Color: White
Size: single layer [26cm*24.3cm*14.3cm]*1
Material: PP
Package includes: simple shoe cabinet (single layer [26*24.3*14.3]*1)