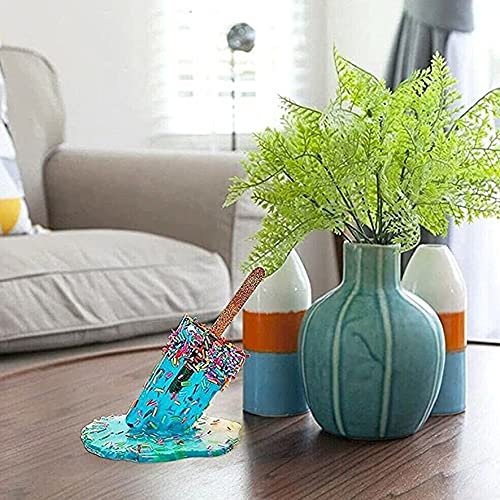 Cute Melting Popsicle Sculpture Summer Cool Ornaments Toy Bedroom Decor

About this item
A lovely unique artistic sculpture gift for your friends and families on any occasion.
The melted popsicle sculpture is made of resin material, vivid color, delicate appearance.
It is the same size as a real popsicle, adding summer .
It has a realistic glossy effect, can be placed on tables, windows, children's party and other places you like.
With fine craftsmanship, looks beautiful, a beautiful decoration for your home.