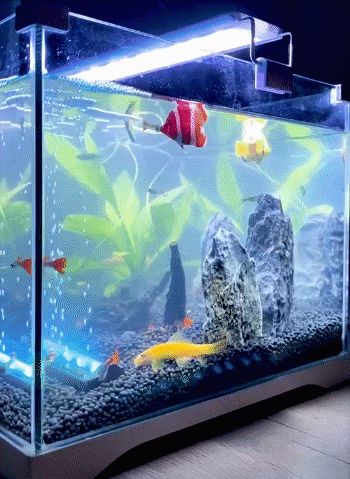 Connected to an air pump, create lots of thin bubbles in a fish tank, make a dazzling color effect, improves oxygenation and gas exchange to keep fish healthier.
16 Colors Change/Strobe/gradient mode, make a beautiful surrounding to your aquarium. Let your fish tank become a beautiful landscape.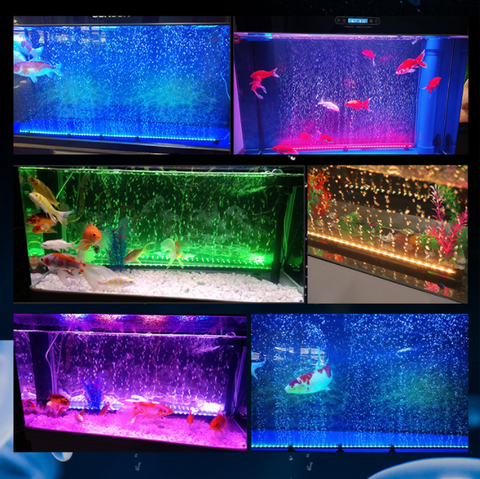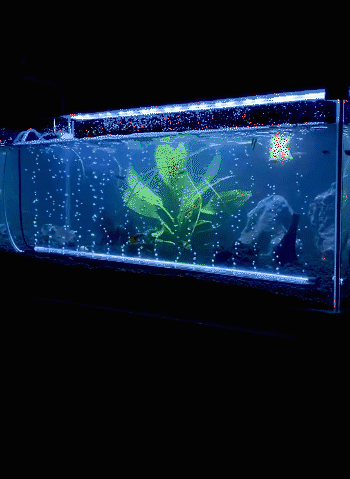 Totally sealed design for underwater work, durable for long-term use, suitable for aquarium, fish tank, pool, etc.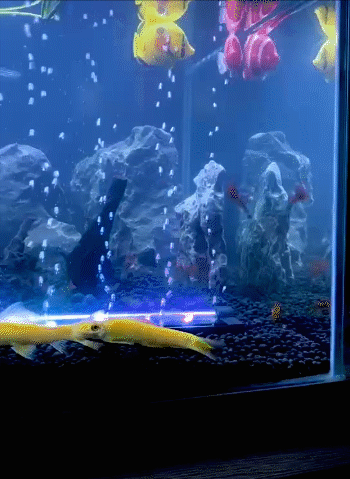 product details:Colorful light*1 + oxygen pump*1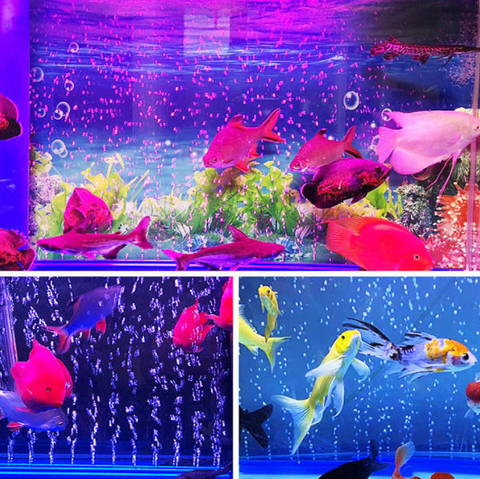 Note:
Do not put the power adapter into the water.
The placement of the air pump must be higher than the water level to prevent the backflow of water from burning the air pump.
The inner diameter of the fish tank is at least 10cm longer than the lamp.