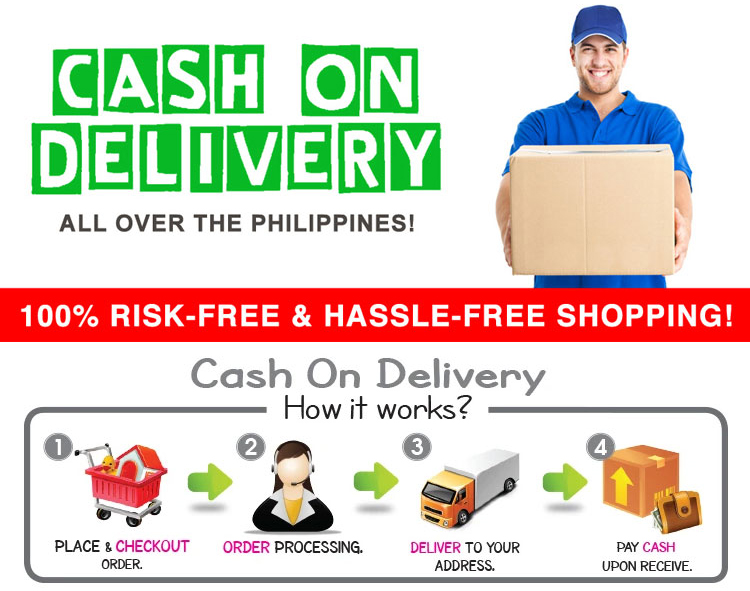 ORGANISE DRAWER AS YOU WANT FEEL THE CONVENIENCE!
Keep your clothes organized with these Magic drawerorganiser . These are suitable for sorting socks , underwearties , accessory , medicine , tableware , etc . You can easilysnap them together . Works in all drawer sizes and can beadjusted by cutting the piece . with these drawer organisersleave the Messyness S feel the convenience !
RE YOU WHY LOVE THIS-
Suitable for table drawer , cabinet drawers , dresser

The grids can be assembled in different combination

These magic drawer organizers help make items neatand easy to find at a glance . Sturdy , more durable partsMade of high quality plastic and they keep well for a long time.

An ideal tool to divide your drawers into several parts asyou want Makes your house neat and organized in a fewute.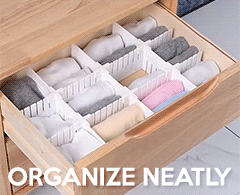 Physical Dimension-
Weight ( Gm ) : 215
Size:37CM*7CM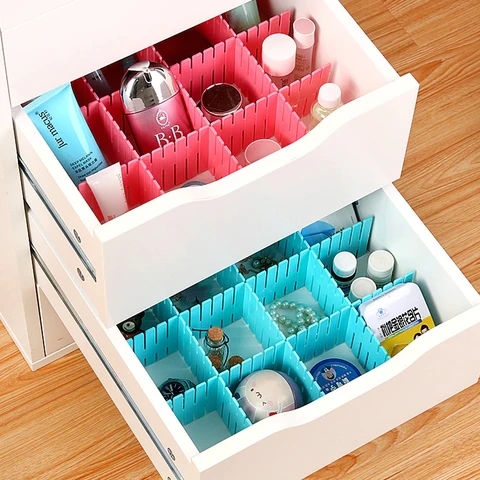 PACKAGE CONTAINS-
This package consists with a Magic drawer organiser(8pcs )