The traditional filming method is outdated, are you still using it?
Cumbersome operation?
Easy to misplace?
Waste cell phone film?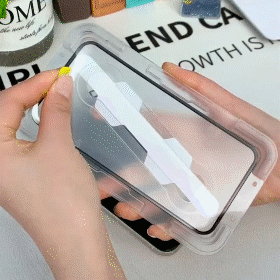 Our newly designed mobile phone film will solve your worries! The film can be applied accurately and quickly with just one cover and one tear.
FEATURES:
Fast Install In 1 Second
Automatic alignment, easy to use. Just cover the film box and tear it apart, and the phone film is perfectly taped. The film can be applied accurately even with zero experience.
EXCELLENT PRIVACY PROTECTION
Privacy screen protector achieve 28°super powerful privacy function. When you're in an elevator, subway, bank or other public place, block the view which trying to view your secrets from both sides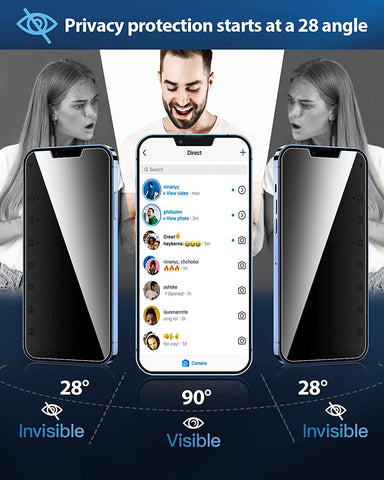 Ultra HD
With 99% light transmittance, anti-reflective coating, ultra-high definition, does not affect the color, and provides the best and natural viewing experience. The borderless design will not block the screen and restore a large field of view.
Highly Durable And Scratch Resistant
High-density protective layer, anti-drop and anti-smash. Double-layer microcrystalline anti-scratch coating, 10,000 friction tests, anti-scratch.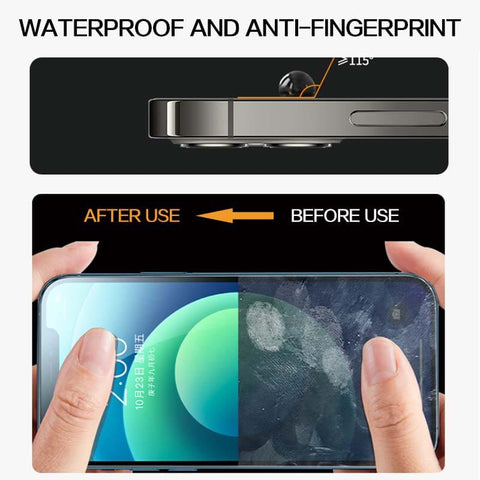 Hydrophobic And Oil Resistant
Bionic lotus leaf effect, hydrophobic and oleophobic, efficient anti-fingerprint, smooth touch and smooth control.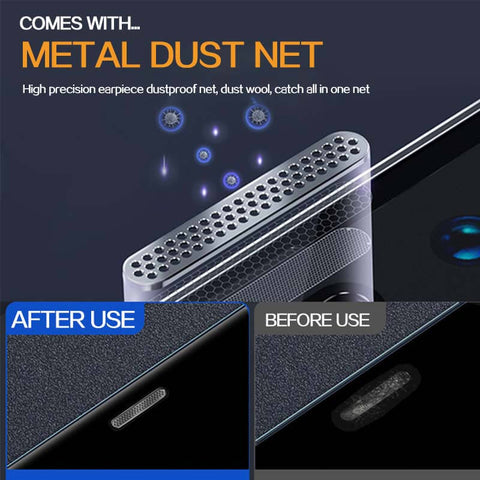 Earpiece Dustproof
Comes with a metal frame dustproof net, dustproof and not blocking the sound, and the call is clearer.
SPECIFICATIONS:

Material: Tempered Privacy Glass + Auto Alignment Kit
Model: iPhone x/iPhone x/iPhonexs/iPhonexs max/iPhone11/iPhone11pro/iPhonepro max/iPhone 12/iPhone 12mini/iPhone 12pro/iPhone 12pro max/iPhone 13/iPhone 13pro/iPhone 13pro max