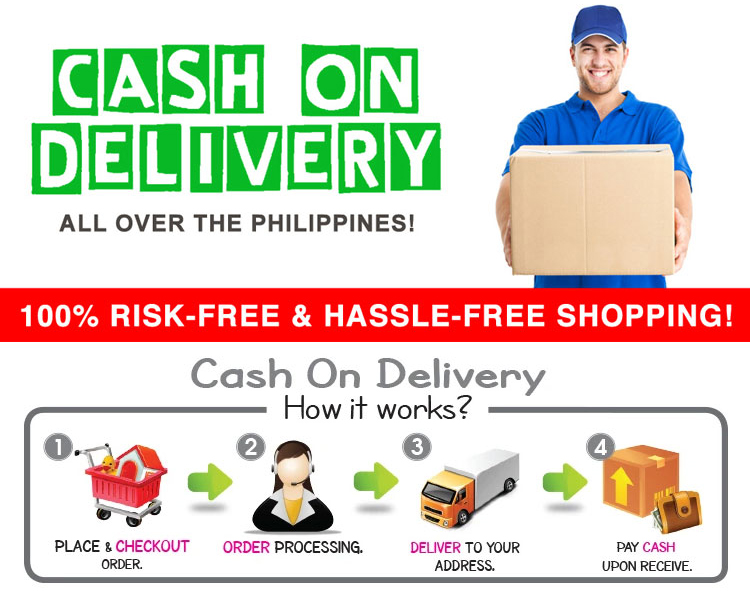 🎁Wear it for yourself or give it as a gift. It's the perfect gift for your beloved one or best friends.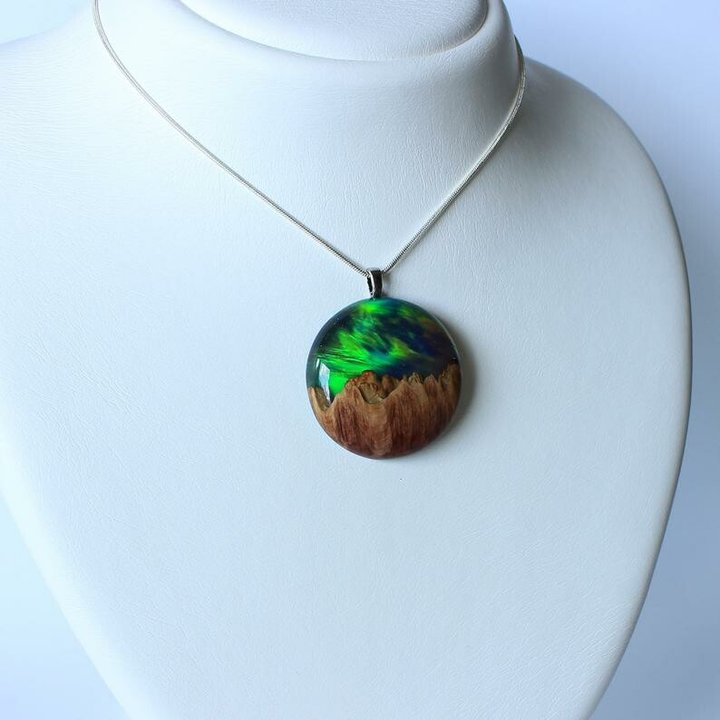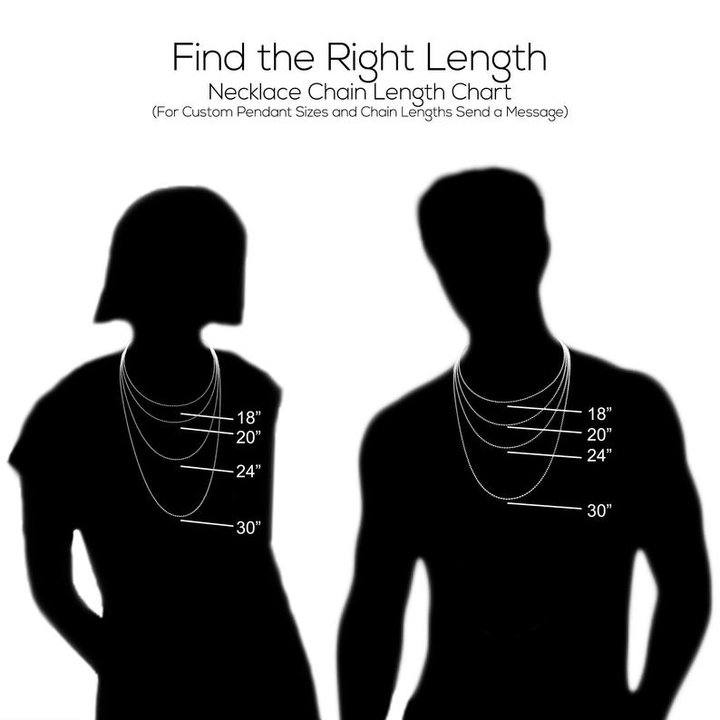 🌌This is a work that reflects the stars and colors in a spectacular night sky.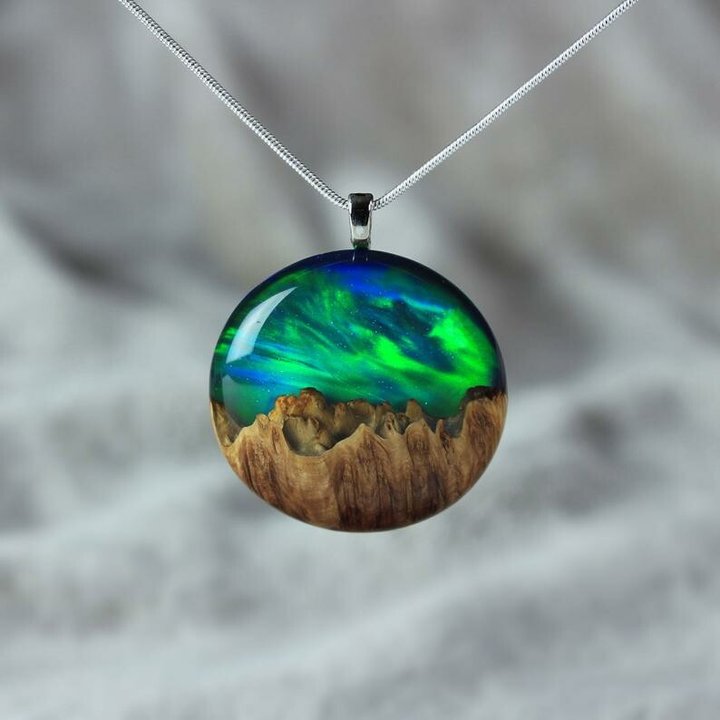 🧐🧐Inspired by nature, your new opal wooden pendant has been meticulously hand-carved and designed out of precious burl wood, resin, and opal. The piece is polished until a perfectly smooth surface is attained.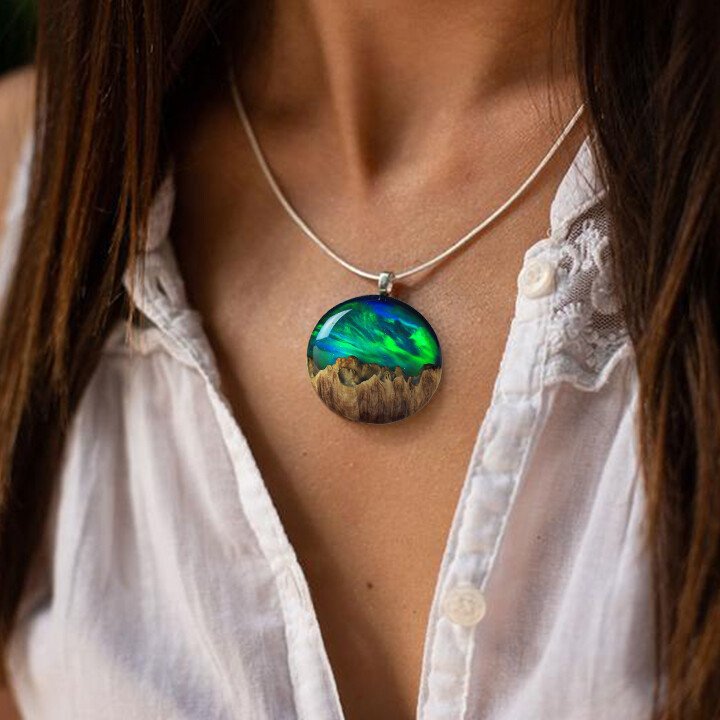 🌈The opal has a beautiful iridescent glow and can change color from all shades of blue and green - It looks almost like the real Northern lights.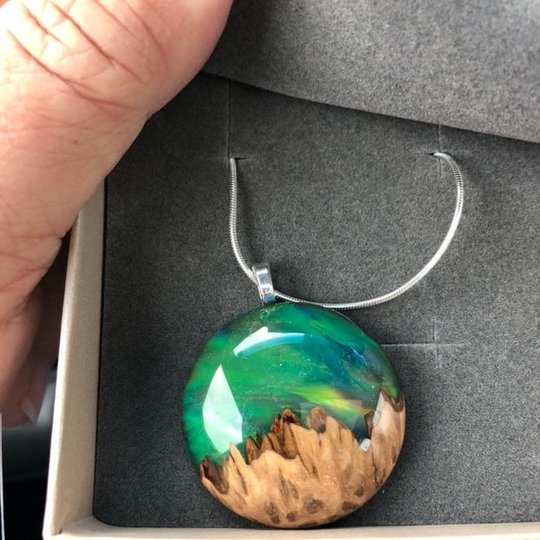 D E T A I L S
• Materials: precious burl wood, lab grown opal, and resin
• Opal changes color from green to blue to orange
• Diameter- 1.5" (38 mm)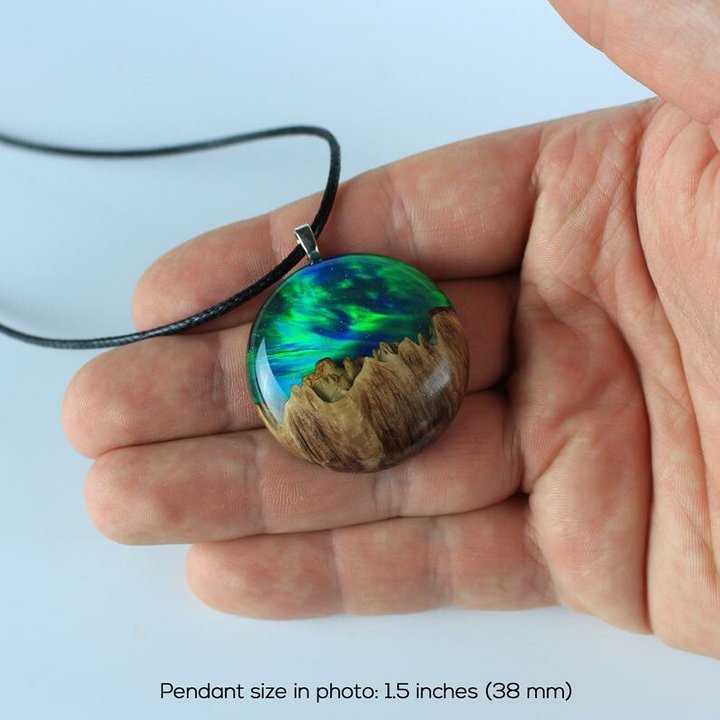 N E C K L A C E ∙ S T Y L E
• Silver plated snake chain -- 1mm with lobster clasp
• Black waxed cotton cord -- 1.5mm with adjustable slide knot
The black cord is tied in a closed loop and is not interchangeable with other chains - it has no clasp, simply pull it over your head.