Such a useful nylon self-locking cable tie, needed for securing and tying things up! well organized and save your time.
These cable ties are designed with a special mounting hole at the top of the tie which enables the user to mount or hang a bundle from just about anywhere.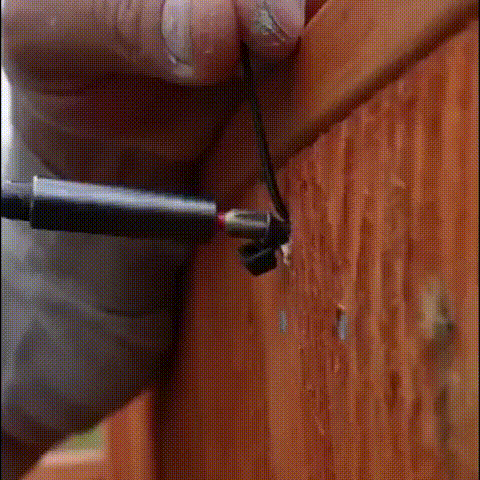 Binding fast, good insulation, self-locking ban solid, convenient use.
Nylon cable ties exhibit properties such as high tensile strength, temperature compatibility up to
140°C

,
and a high level of toughness.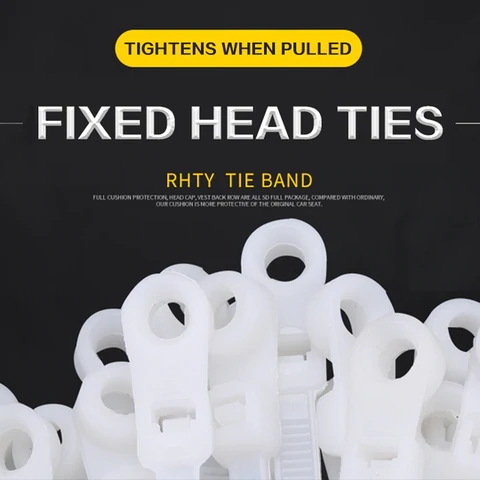 Durable: Durable Single-Use Nylon Zip Ties Are Constructed With Heat, Uv, And Fire Resistant Materials.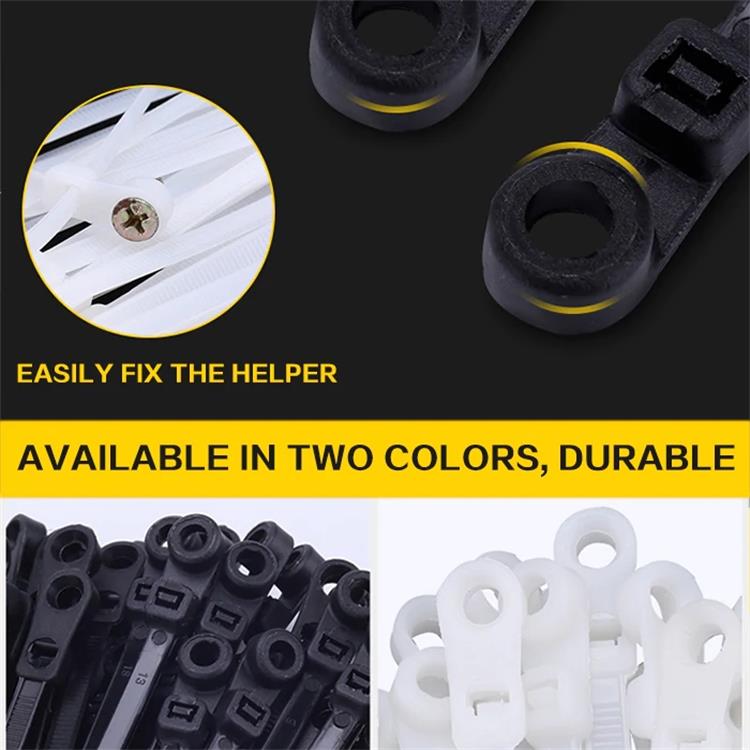 Medium Duty: Medium Duty Cable Ties Are An Ideal Choice For Home, Office, Garage, Workshop, And More; Increase The Tensile Strength By Using Two Or More Together In A Row.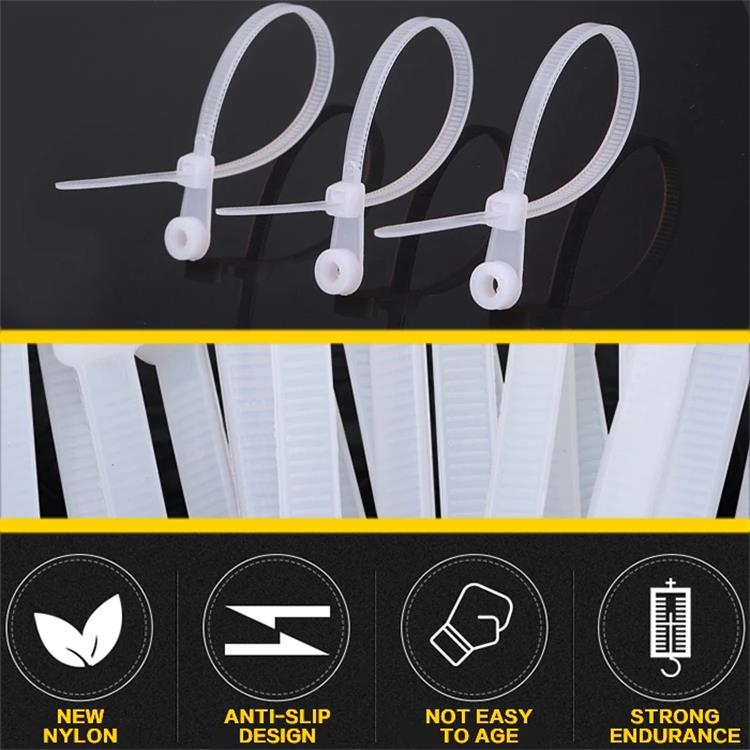 Easy To Use: Tie Wraps Designed With Tapered Rounded Edges To Provide Easy Handling And Prevent Snagging In Tight Spaces; Locks Tight Without Stretching Or Slipping.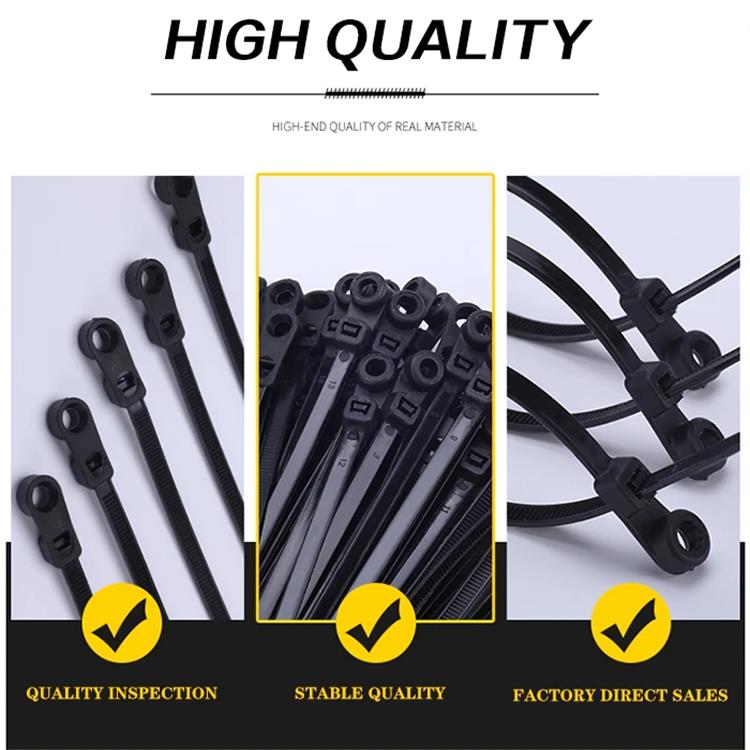 Self-Locking Design: Self-Locking Teeth In The Cable Tie Head Secure Cables Or Wires Makes It Easy To zipping And Snip In Tight Places.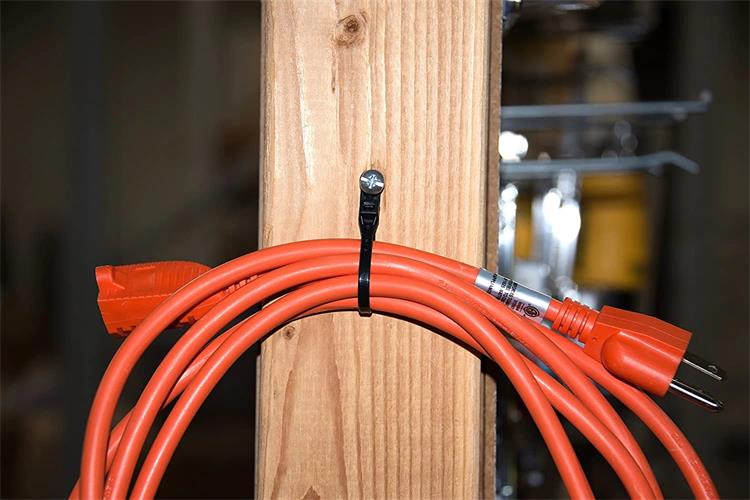 Specification:
Colors: White, Black
Material: Nylon
Size: 4/6/8in
Quantity: 100pcs/150PCS/200PCS