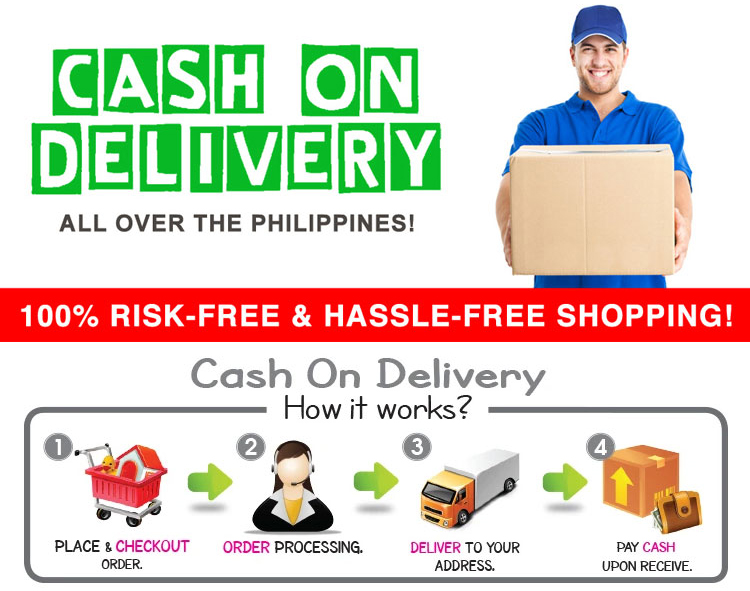 Do you always suffer from neck and upper back pain? Get rid of your pain anytime, anywhere, and get the relief you deserve with The Neck Stretcher™!
The Neck Stretcher™ Cervical and Thoracic Stretcher is a small lightweight multi-level neck and thoracic traction that helps your neck recline and relax anywhere. Quickly relieve your neck, shoulder, and upper back pain due to tight muscles, excessive flexion, and poor spinal alignment. The Neck Stretcher also helps counter that protruding "tech-neck" without any intrusive treatment. Restoring your natural posture.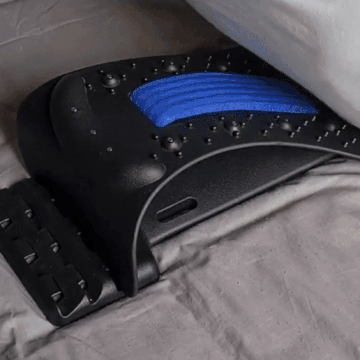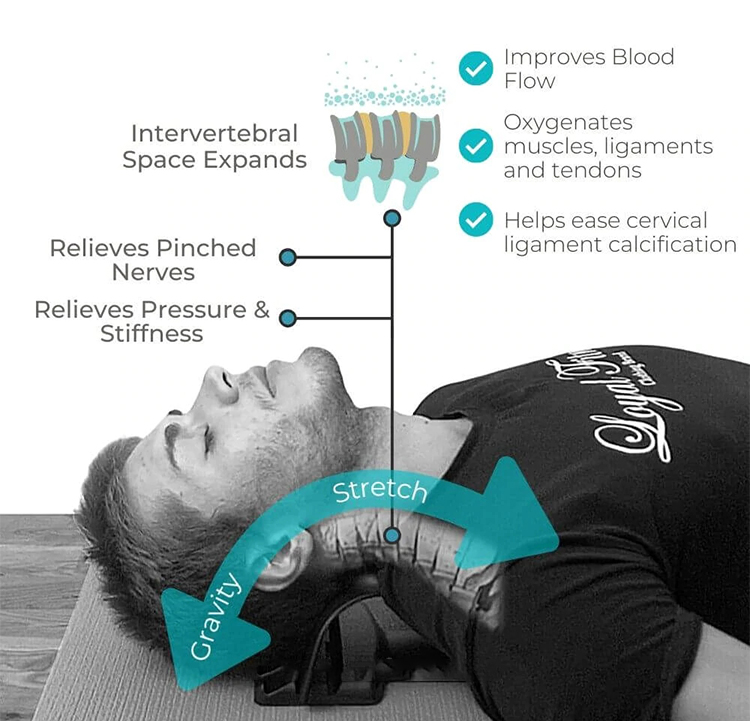 Eliminate Neck Pain Naturally- Using the power of gravity, Kenko Back's Orthopedic Back Stretcher restores the natural curvature of the back, reverses years of damage, and eliminates chronic back pain in just 10 minutes a day, or your money back.
Helps Correct Posture- It improves your posture by strengthening and releasing your back muscles at the same time. This helps prevent chronic back problems and acute injuries like sciatica, slipped discs, and bulging discs caused by misalignment.
Improves Blood Circulation- Back stretchers provide long-term benefits and reduce short-term strain and stress and improve blood circulation. A rise in blood flow can improve your mood and energy levels and promote overall health and well-being.
Multiple Health Benefits- It can enhance your spine's flexibility by releasing muscles around the spine that have become tight and stiff over time, in addition to relieving lower back pain. It also helps to strengthen your back and increase circulation, allowing damaged muscles to heal more quickly.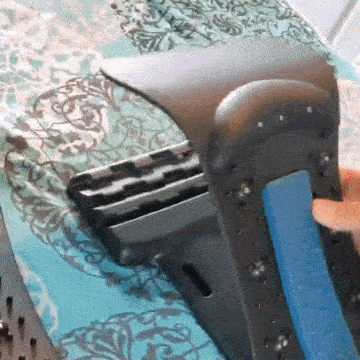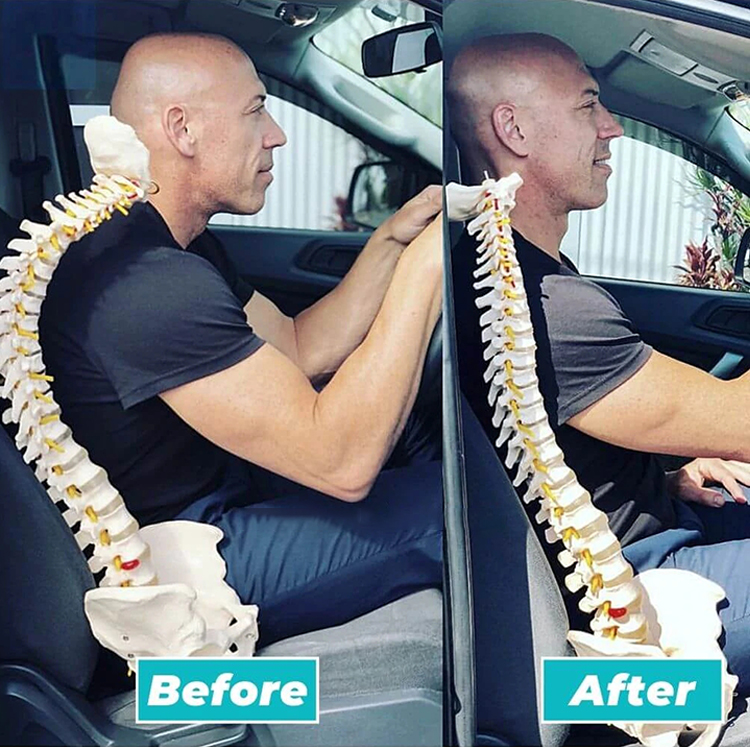 Anyone with neck or back pain knows how much Physiotherapy, Chiropractic, and Massage can cost. For less than 1/5th the cost of just ONE of these treatments, you can receive the lifelong benefits of our Adjustable Spinal Traction System.
I've never found a better product and love how the nodes press against my knots. Perfect tool for getting that tense spot in my neck.
- Dave Chopra, CA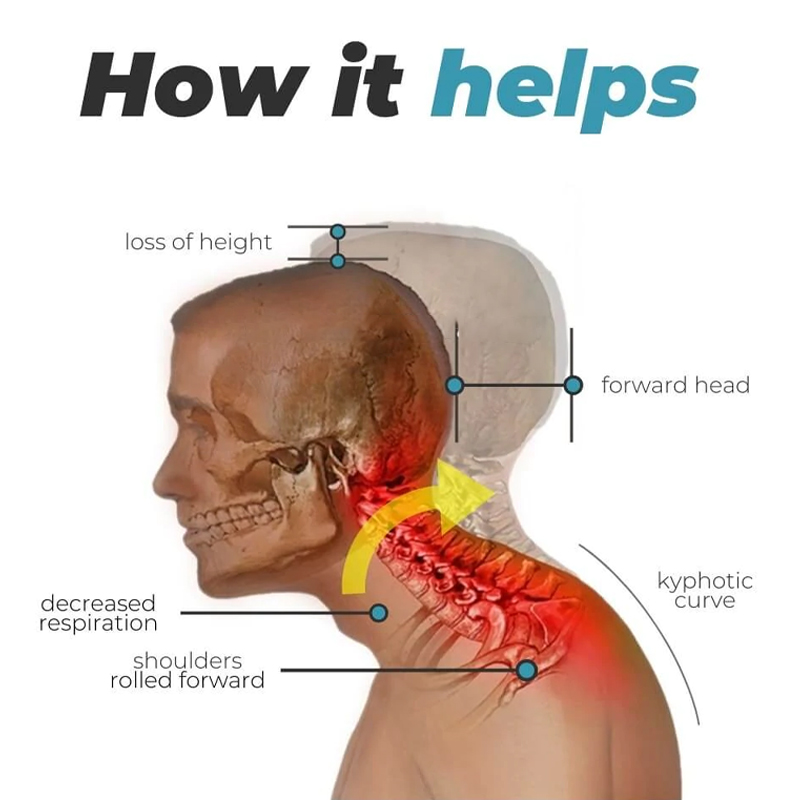 What Are The Benefits?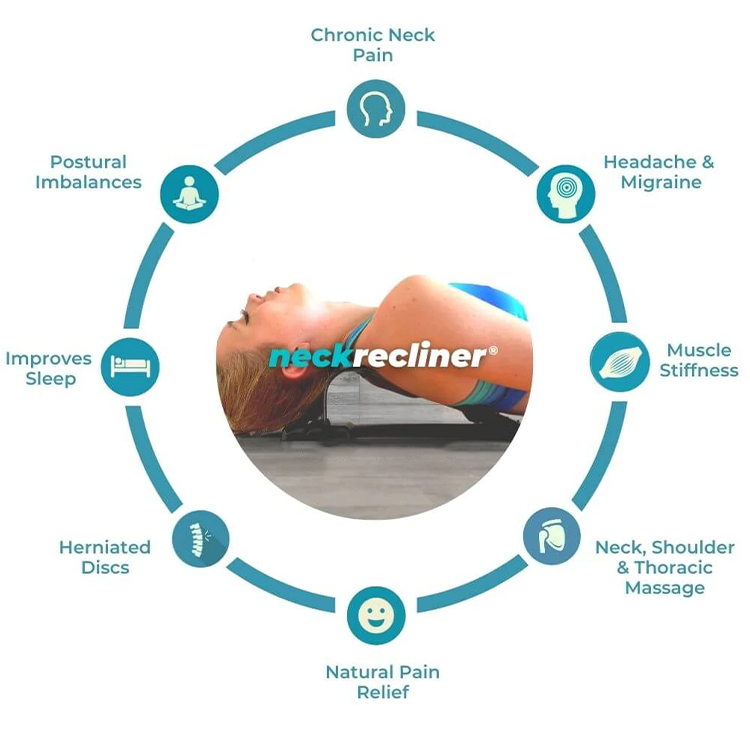 How Does It Work?
By using gravity to your advantage, NeckRecliner® provides natural cervical traction, gently decompressing and relaxing your neck muscles, while also expanding the intervertebral space of your upper spine, helping to relieve pain caused by pressed nerve, releasing tension and preventing humpback. It helps achieve optimal cervical spine structure to prevent and treat cervical spondylosis.
It releases your suboccipital muscles. Suboccipital muscles are the little muscles located at the base of your neck that are responsible for pulling your head into an incorrect forward head posture. When you rest your neck on the traction node, NeckRecliner manipulates those muscles to release them from that position.
In the process, it also helps to oxygenate your neck and upper back muscles, ligaments, and tendons, relieving ligament calcification that occurs in discs between cervical vertebrae, and providing pain relief and mobility to your shoulder blades, neck and spinal cord, and easing your hunched spine into re-aligning itself into its natural shape, correcting your posture.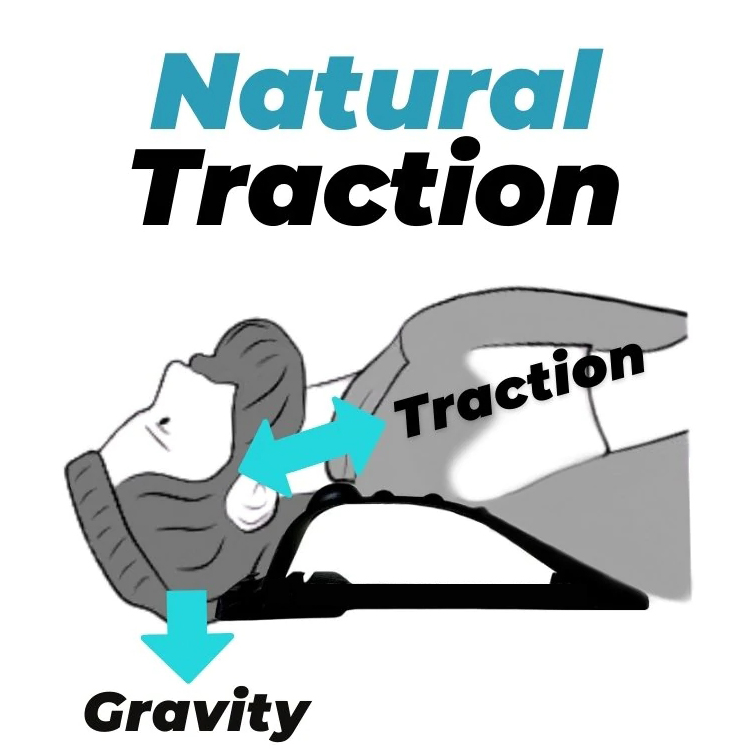 What Our Customers Say

Why NeckRecliner?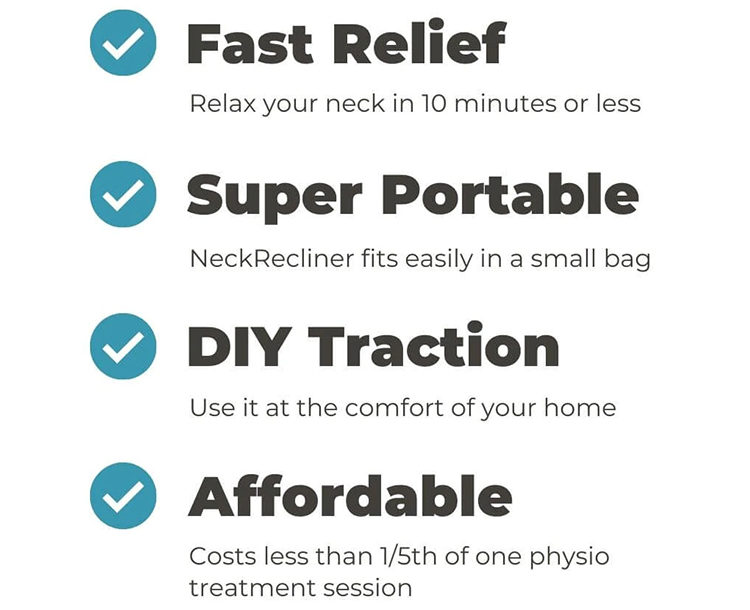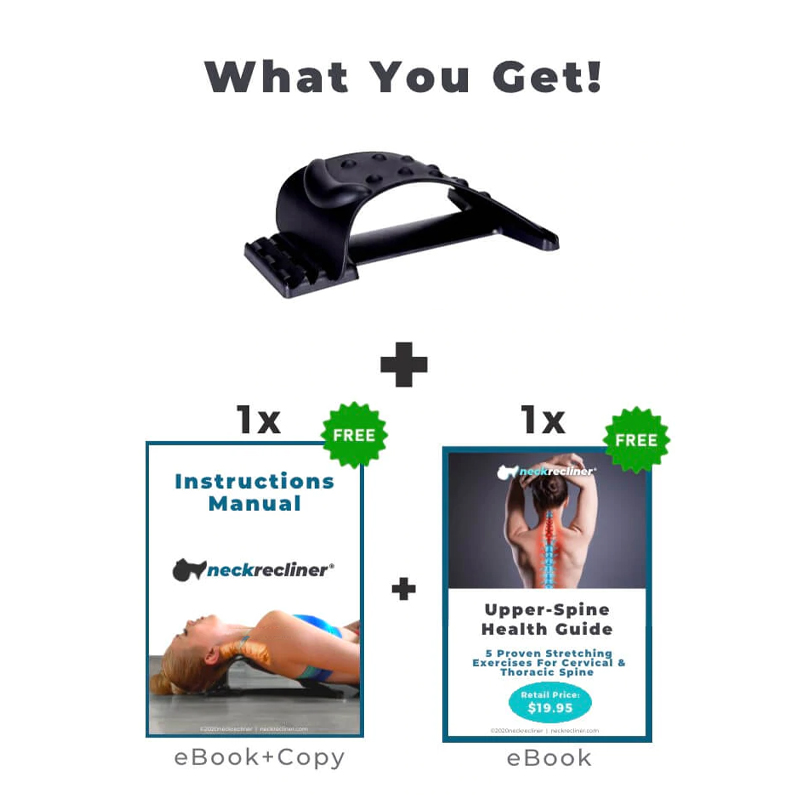 Frequently Asked Questions
NeckRecliner or NeckRecliner Pro?
Both neck stretcher models work excellently and do the same basic job. Simply, if you want a cushioned feel for a more comfortable stretch, along with the acupressure effect, go for NeckRecliner Pro. But if you don't mind the hardness and the pressure nodes, you might like both the same.
Is it recommended for back pain?
NeckRecliner neck stretcher certainly is designed to use for upper back, but not for the lumbar or lower back for which we have something called BackRight. Search for it:)
Is it suitable for my height?
Both the NeckRecliner models are 'one size fits all', which means that they just fit no matter how tall you are. We truly believe that we have the best neck traction device out there :)
How long should I use it for?
We recommend using NeckRecliner for 5 minutes up to 2 times a day for beginners. You may increase your session length once you get used to it to a recommended duration of 10 minutes. Consistency is key. Doctor's recommendation is advised, especially for people who have sleep apnea, fractures, osteoporosis or any serious cervical problem, before use. Pacemaker wearers should not use the unpadded model as it contains magnets, which might interfere with pacemaker's functioning.
What's the weight limit?
NeckRecliner is built from very strong ABS material and can withstand 200Kg/440lbs.
How do I use it?
You can use NeckRecliner to experience the wonders of neck traction at home. It's pretty easy to use.
Lay the recliner on the ground, arch side up.
Make sure it's adjusted to fit your height. We recommend starting low.
Slowly place your back down followed by your neck.
Place your arms over your head and stretch out.
Feel the massage and relax!

Material: ABS PlasticBase size: 37.3*23*7.5Cms