Mini Vise body is made of Cast Aluminum, a handy miniature Vise that is light in weight for easy handling.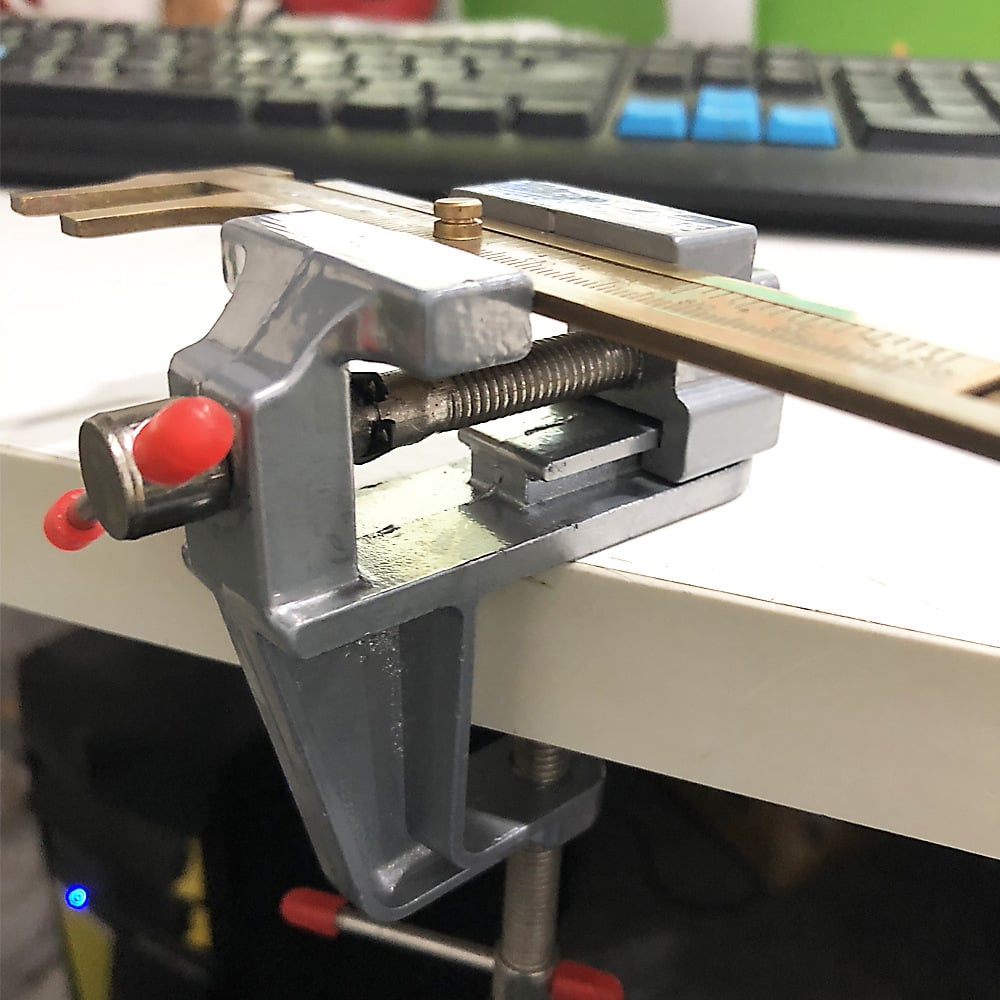 Clamp down any wooden block for sanding,grinding,detail,drilling,carving,chiseling,and much more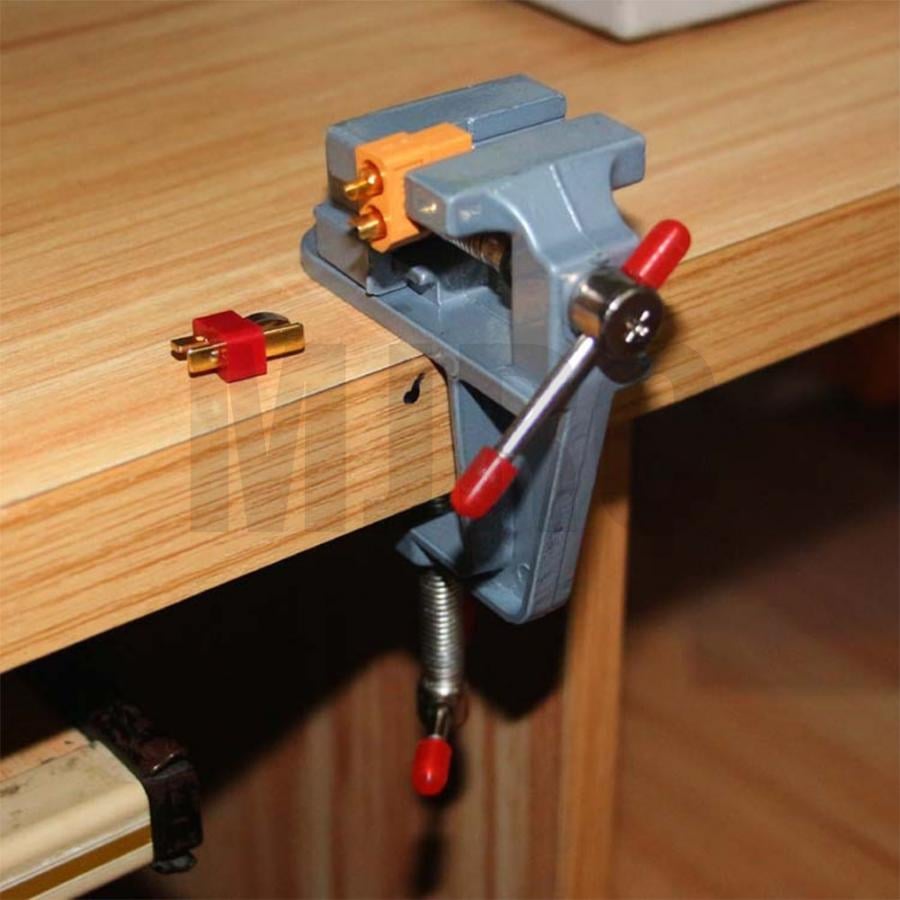 Ideal for holding small parts in Jewelry,Hobby,Model making,Electronics,Home and Work-Bench many more applications.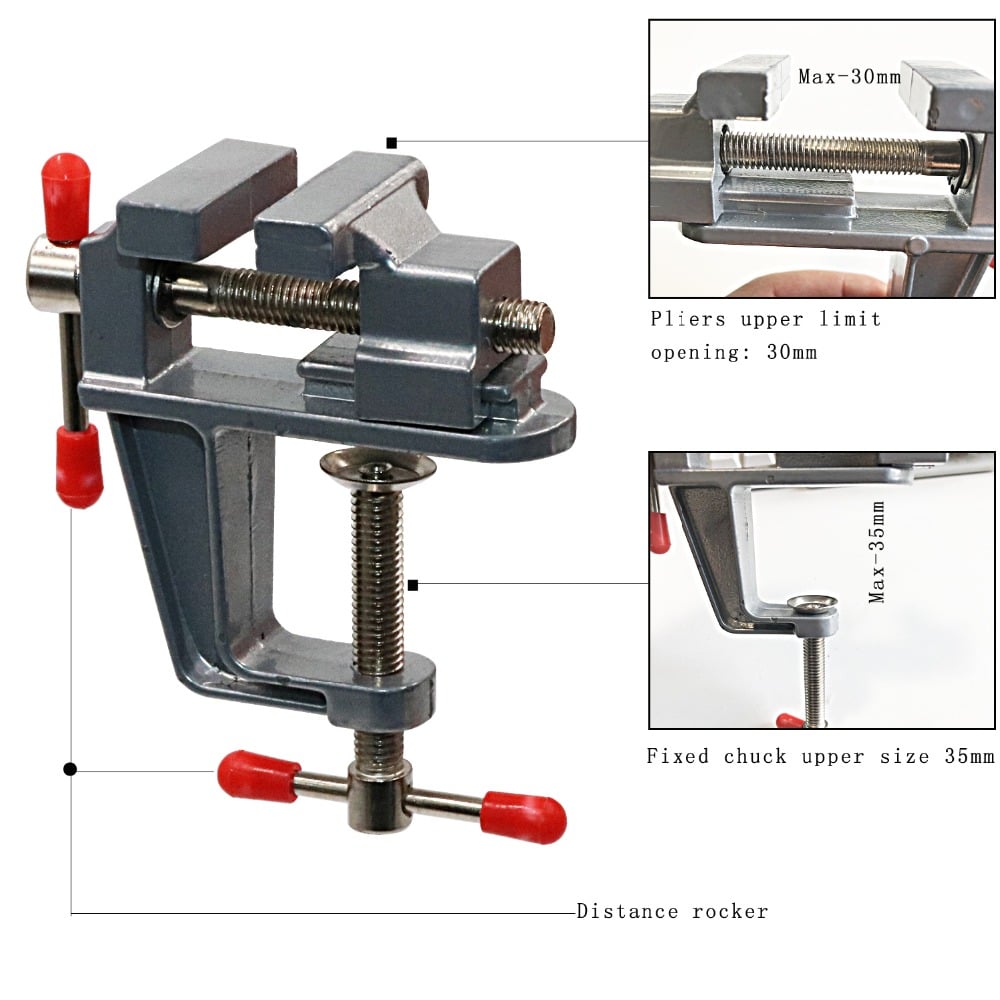 Home ,garage, office, school lab, and Work-Bench many more applications. Reliable and durable,high quality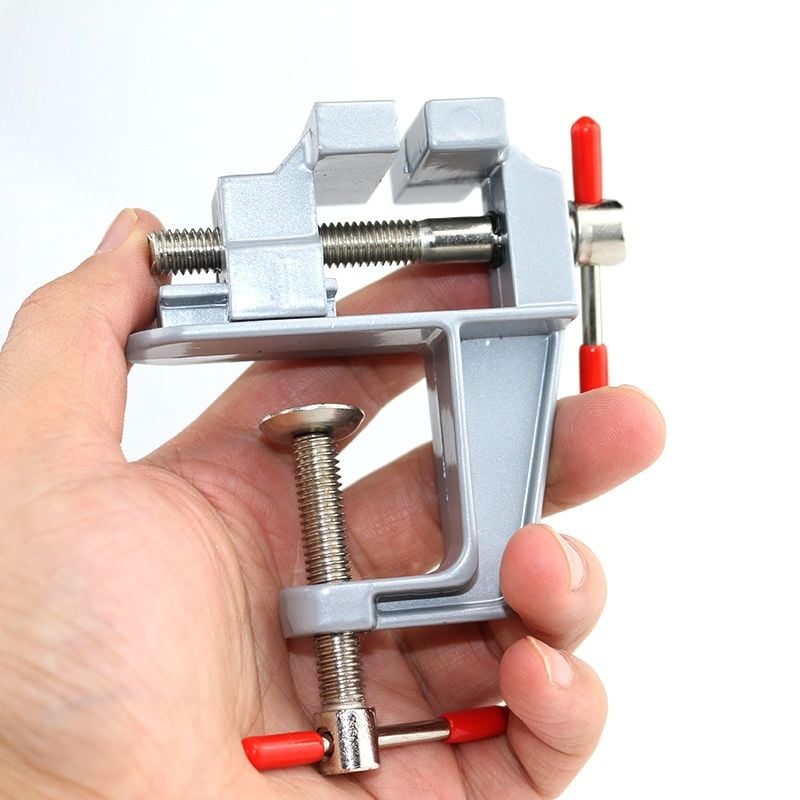 Quick and easy to install or remove, Clamps on any surface by turning lead screw with hand tight knob.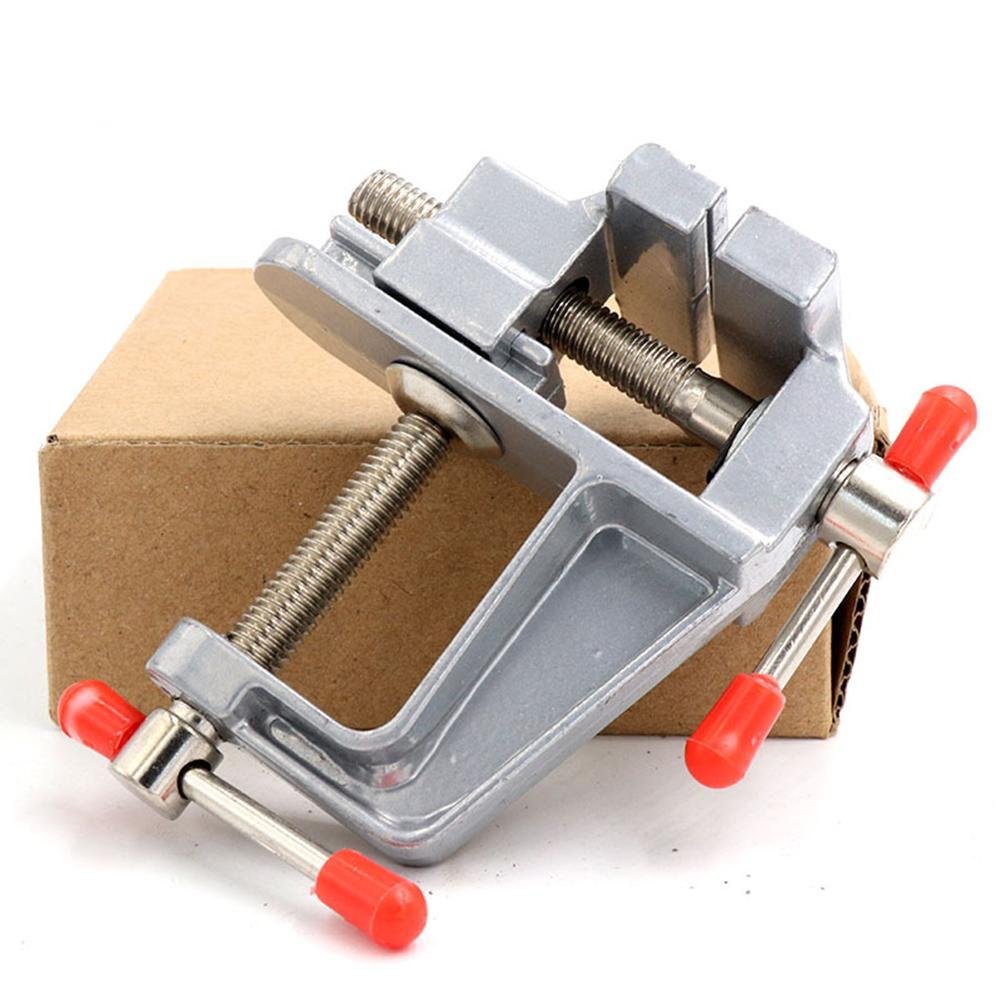 A practical choice
Mini design to meet the user's welding needs.
A space saver, it does NOT occupy the place, so it can be taken off at any time, easy to store.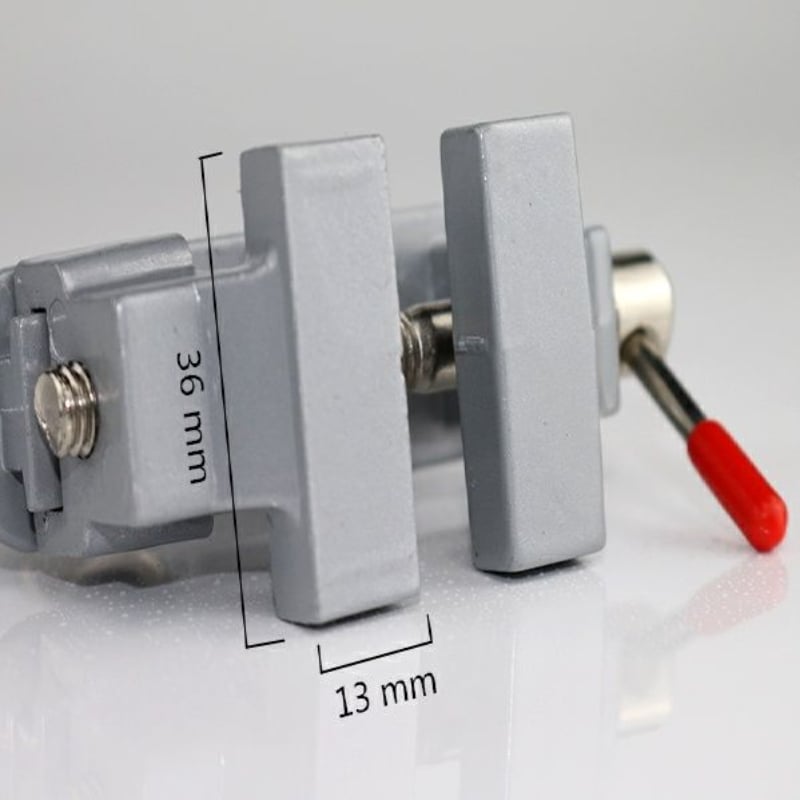 Specification:
Material: Aluminum alloy die casting
The width of the vise mouth: 36mm
Maximum opening of the tongs: 30mm
Fixed chuck maximum size: 35mm
Connecting rod direct: about 7.8mm
Maximum size: about 95mm * 128mm
Outer package size: about 9.8cm * 9.9cm * 4cm