It looks like a tree as a whole, wearing vine-like clothes, the branches extending from both arms are like hands, holding clusters of branches and leaves, these dense branches and leaves are like the hair of the forest goddess , here guards your garden.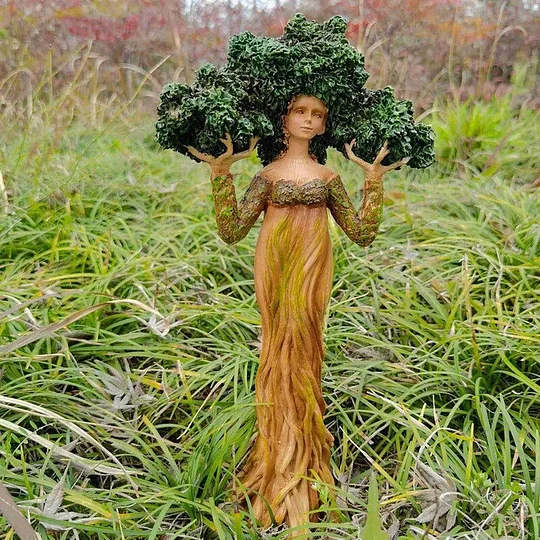 Decorate your garden with artistic Dryad Statue and make it more distinctive, which will bring fun to the children and surprise your guests.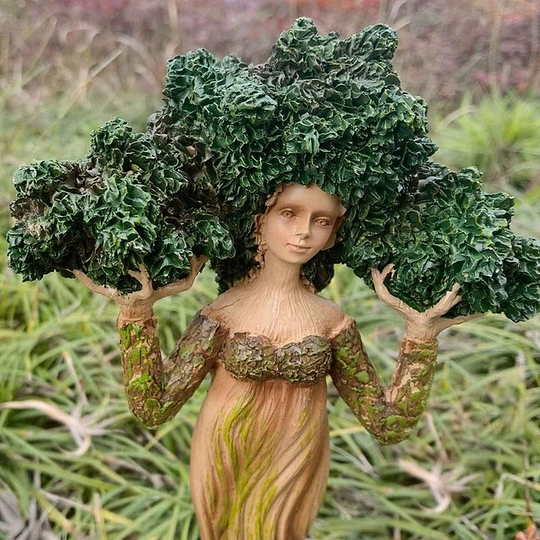 This charming resin sculpture is also an excellent gift for garden lovers,and will sure to put a smile on the faces of all your family and friends.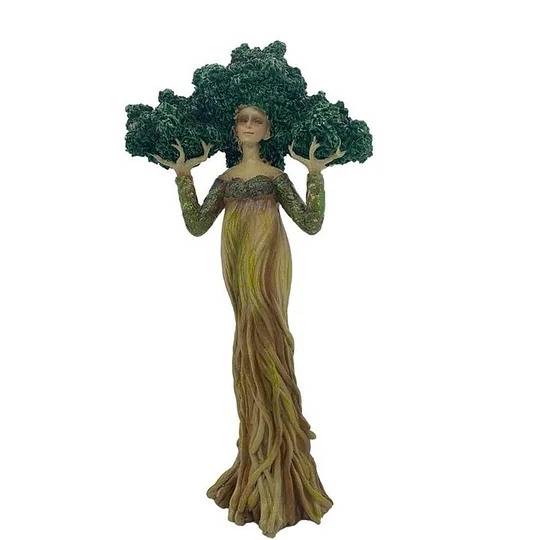 Descriptions:
Material: Resin with wood finish
Size: 15*7*29CM
Package included:
1*Resin Dryad Statue