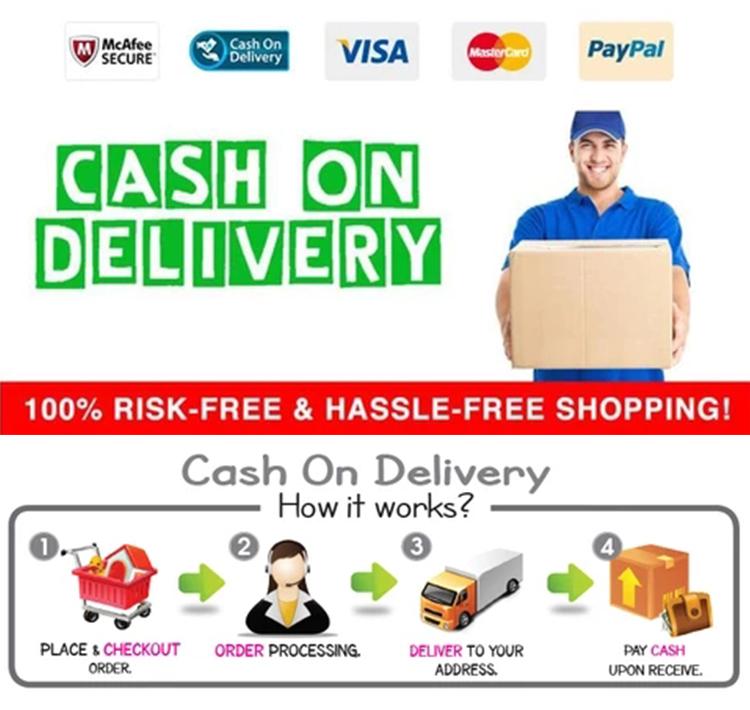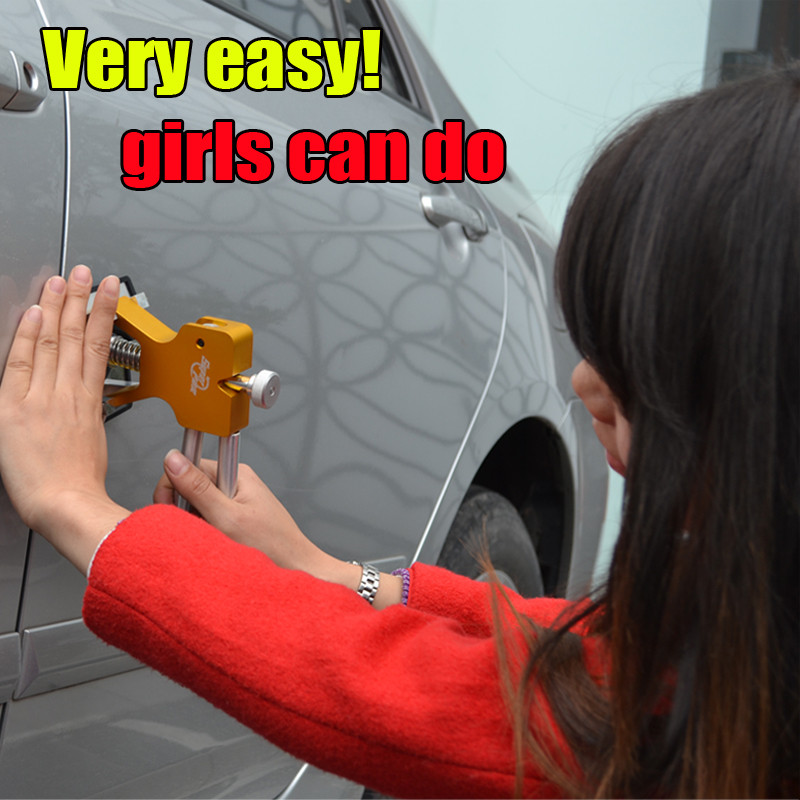 1.?Clean the dent with a clean wet cloth?
2.?Mount the stick glue on the glue gun, pull the trigger to allow the stick glue to enter the glue gun, connect the power supply and preheat for 5 minutes?
3.?Use a suitable drawing gasket.?The large dent requires a large drawing seal.?
4.?Pull the trigger and apply the drawing gasket with the extruded glue?
5. Place the?quick-pull gasket with the hot melt glue in the dent center, gently press the glue until it cures and adhere (allow the glue to cool about 8 minutes. Cooling time should be less than 10 minutes and a little more in winter should be short)?
6 ~ 7.?Align the mechanic and press the drawing gasket with hot melt glue, pull back the slide bar to pull it up?
8.?Clean the repaired area with a clean wet cloth.
?
Note: If the above repair is not repaired successfully, please repair it again?
1:?If the surface after the repair has raised point, you can use thumb bump presses?
2:?Use use thumb press bump also has no effect, you can try our store tap down pen and rubber hammer, you can buy it in our store
?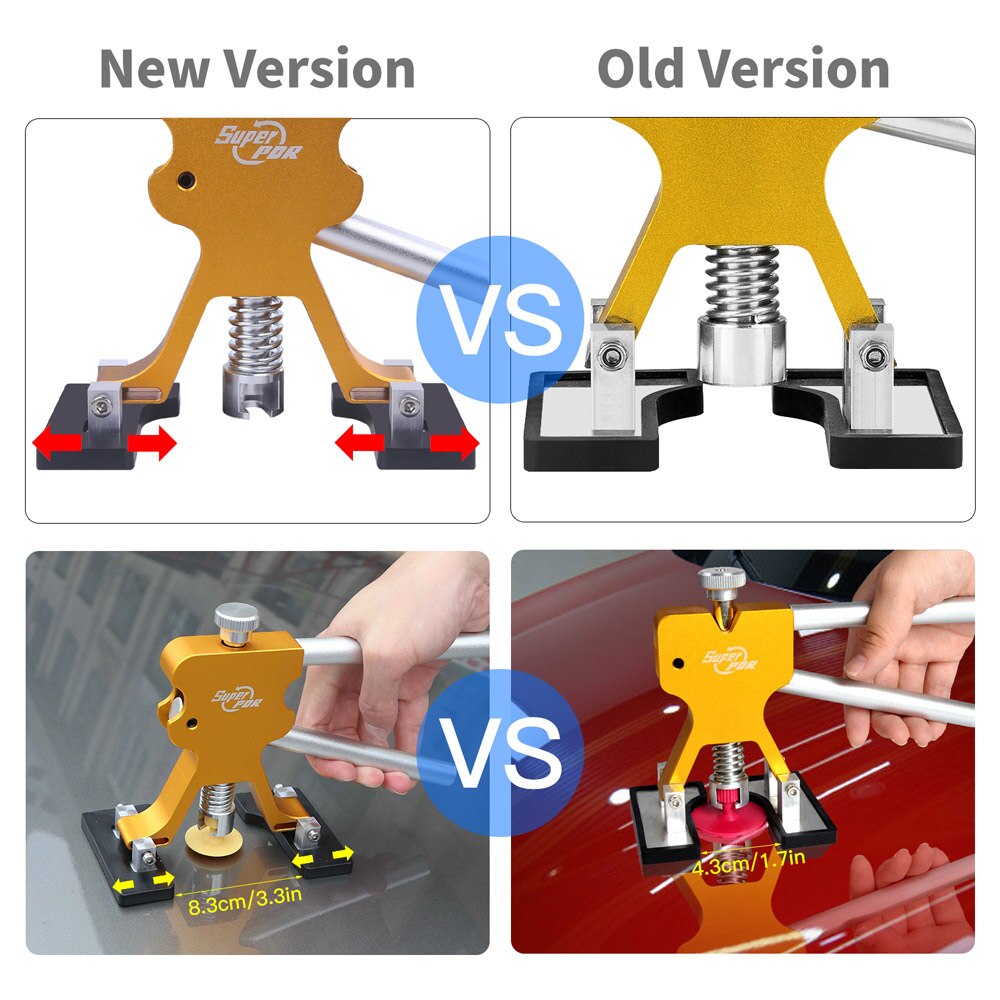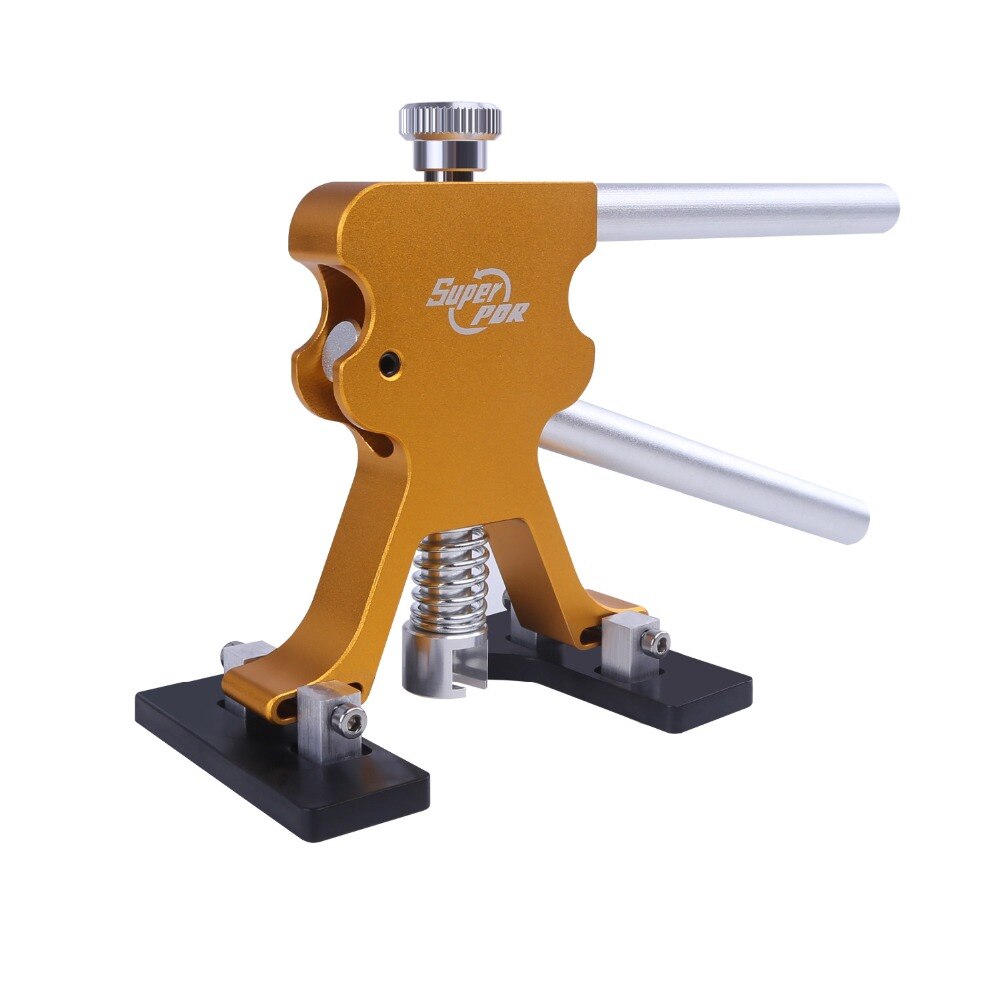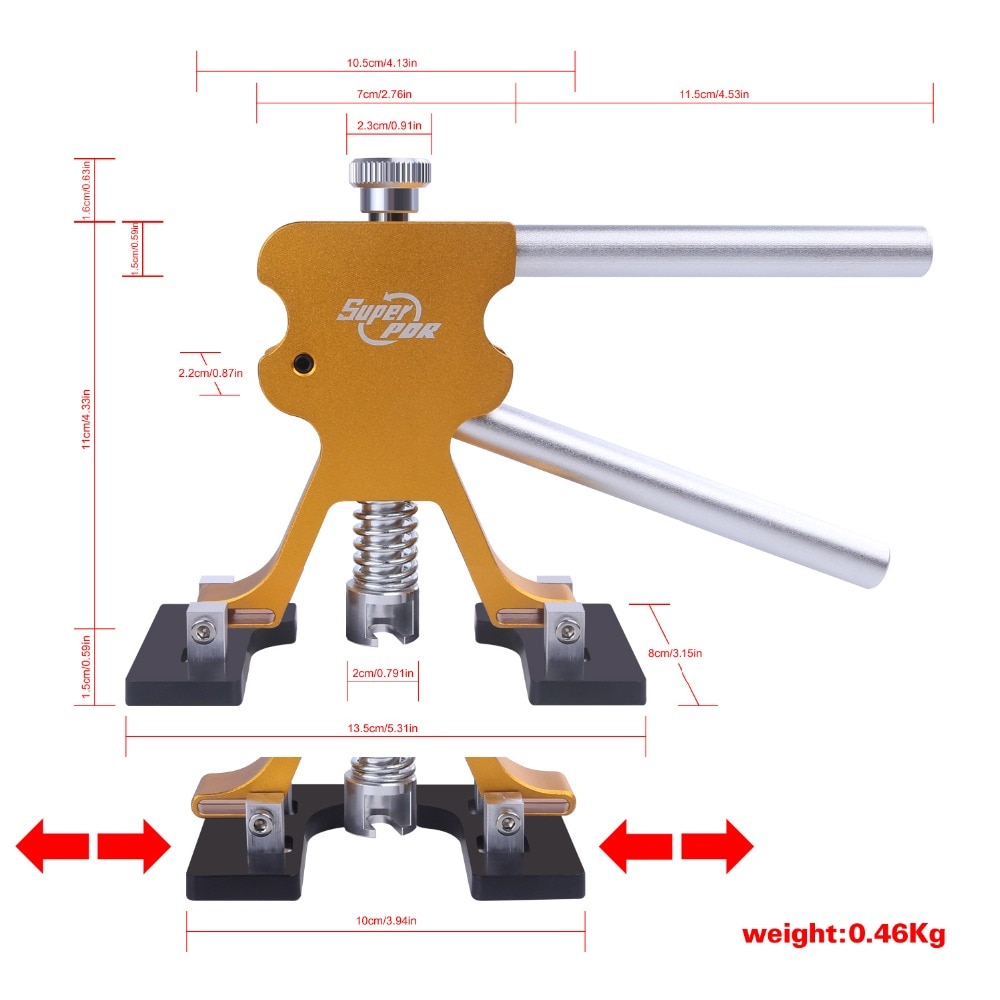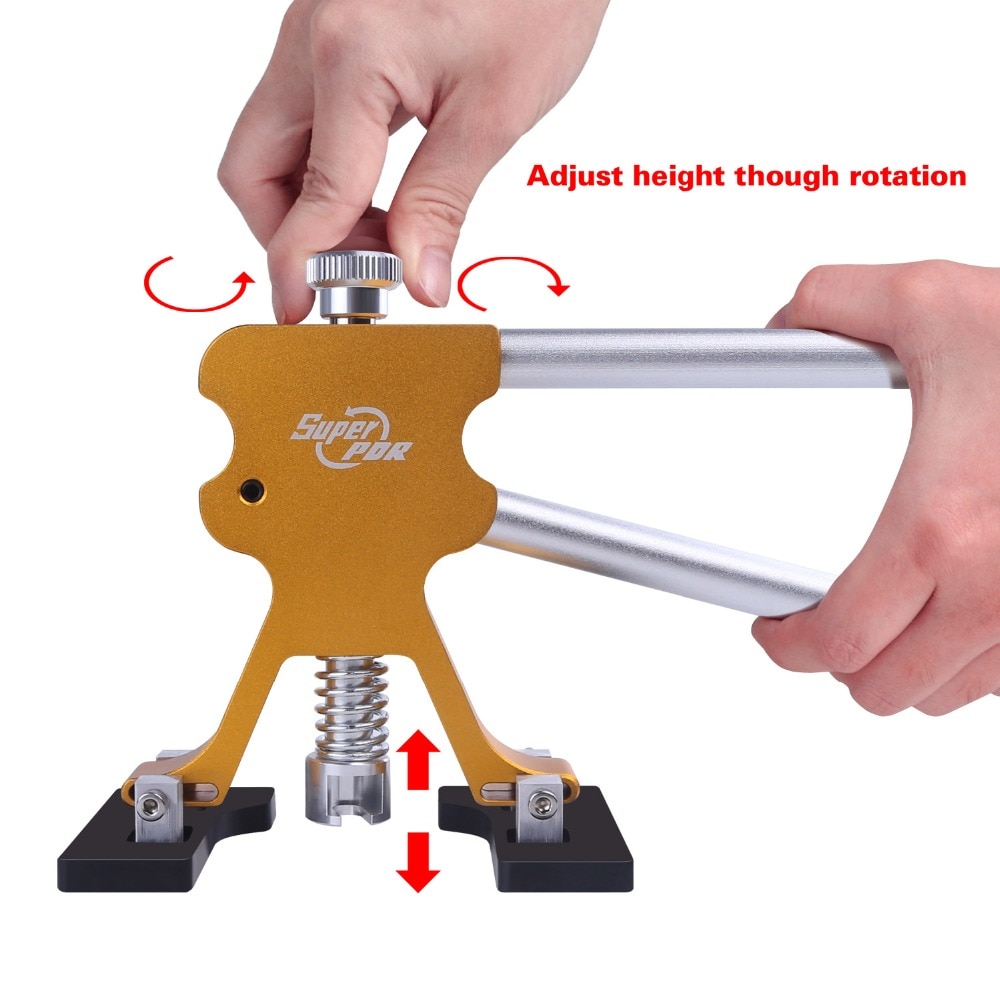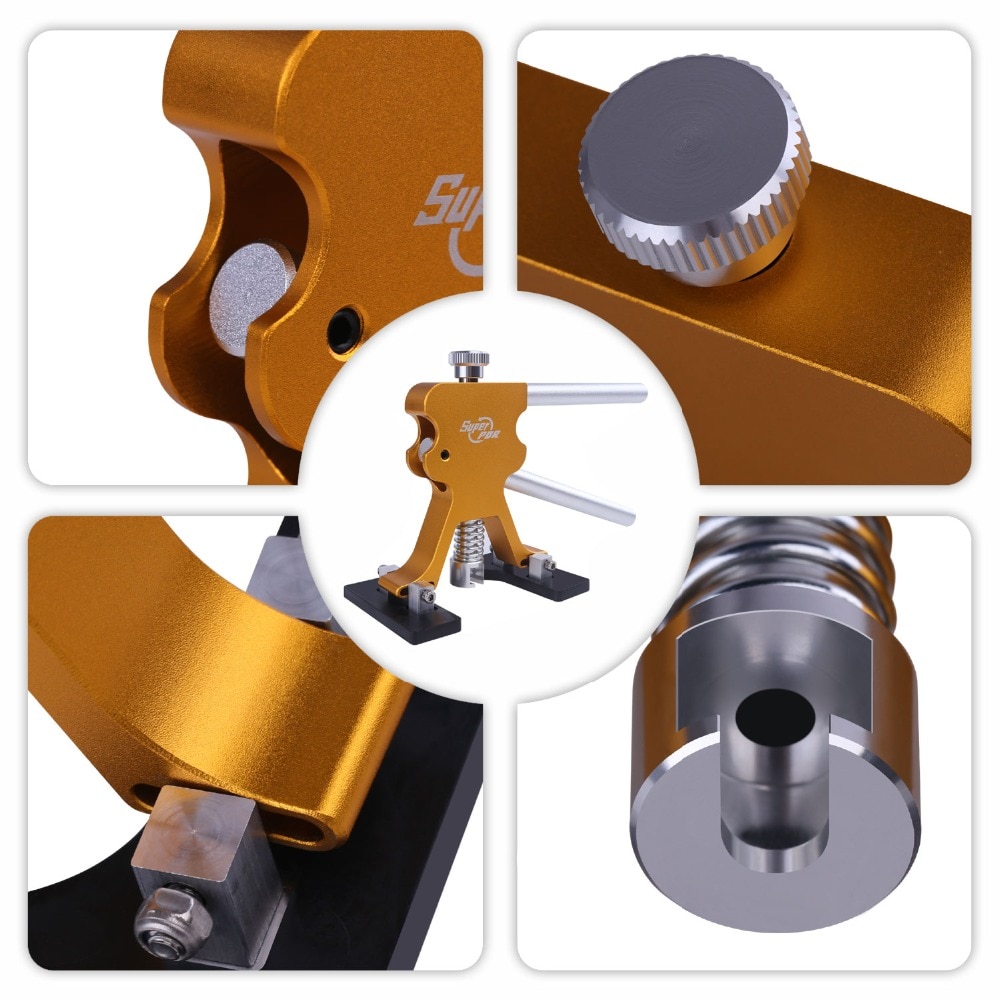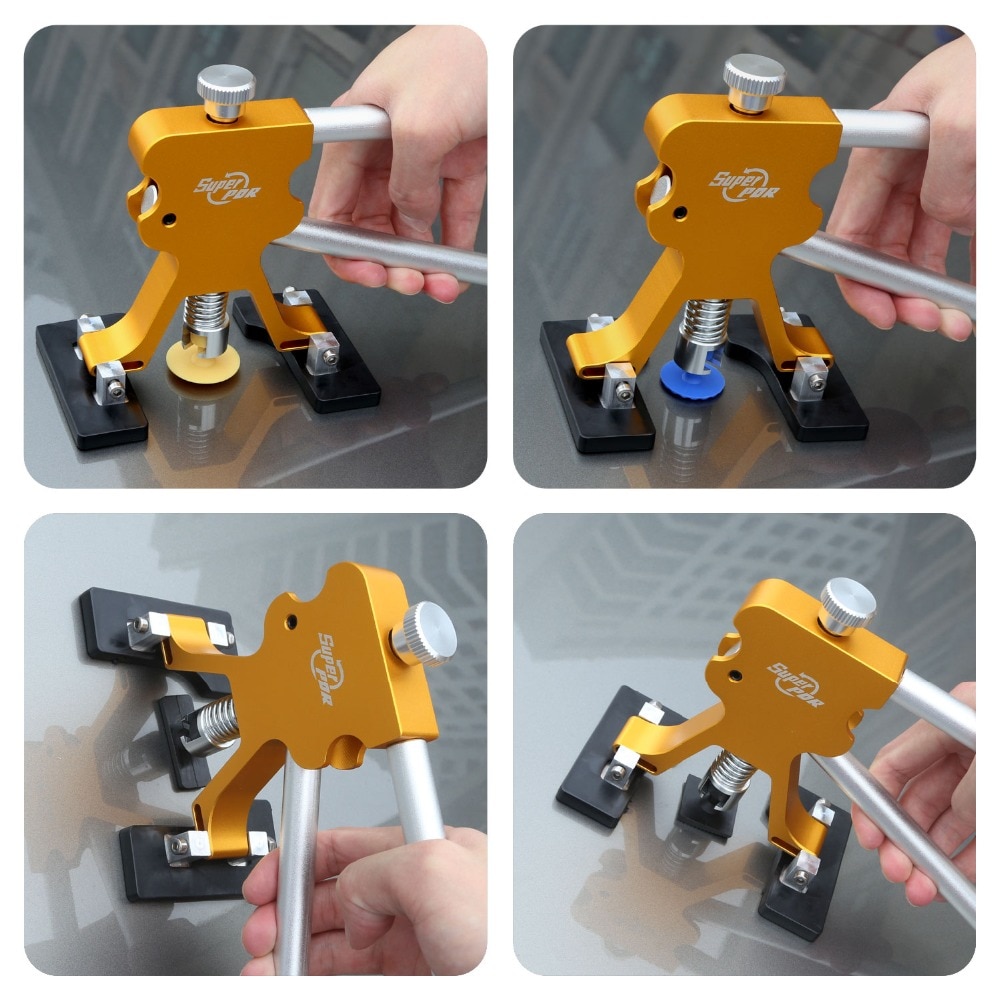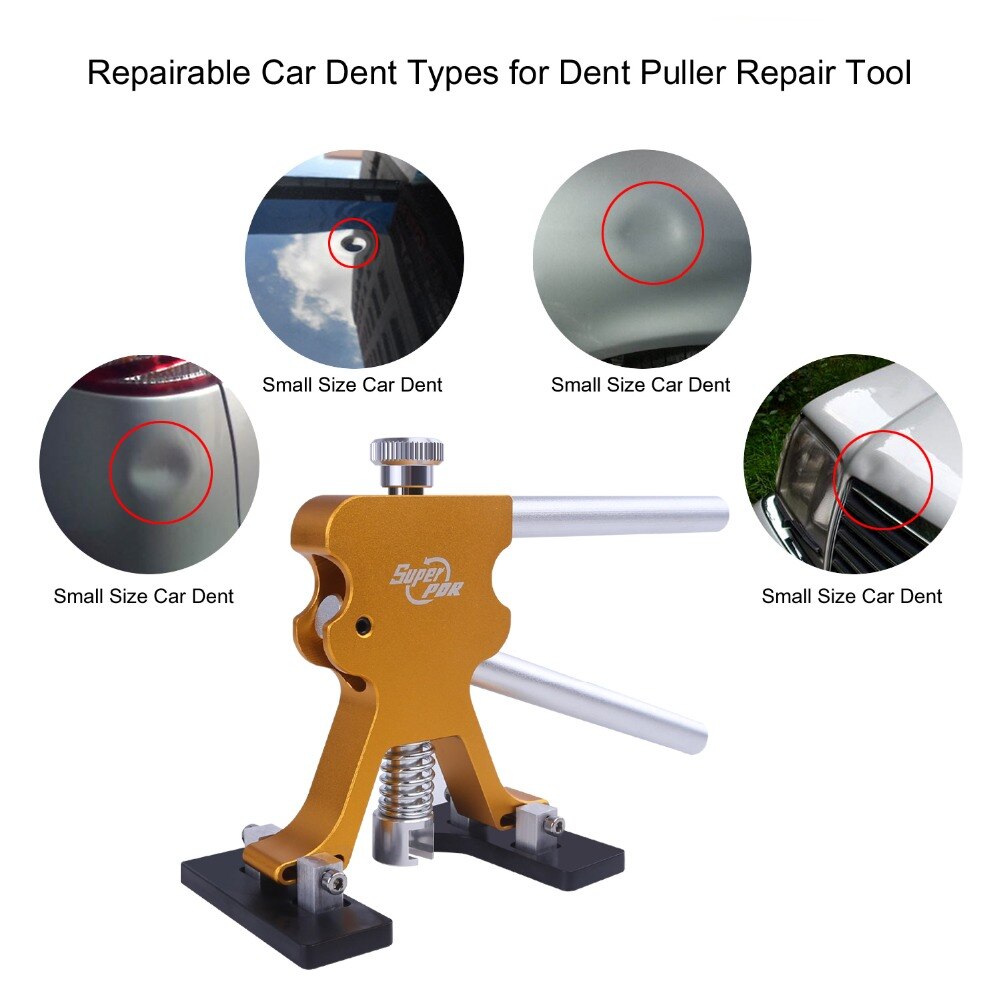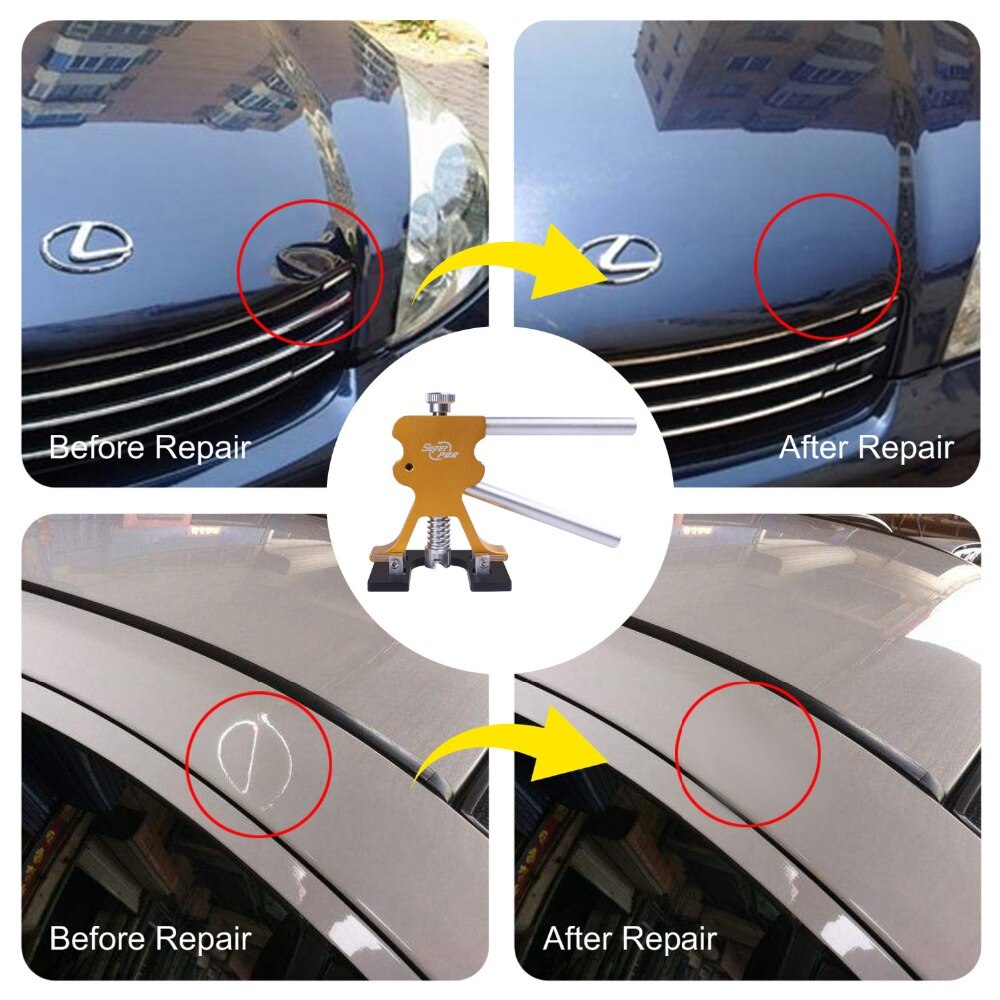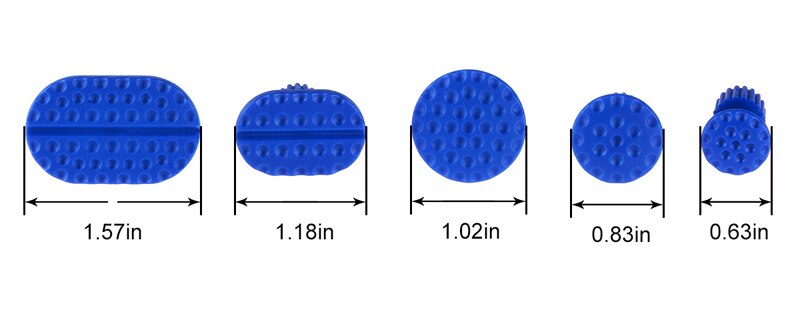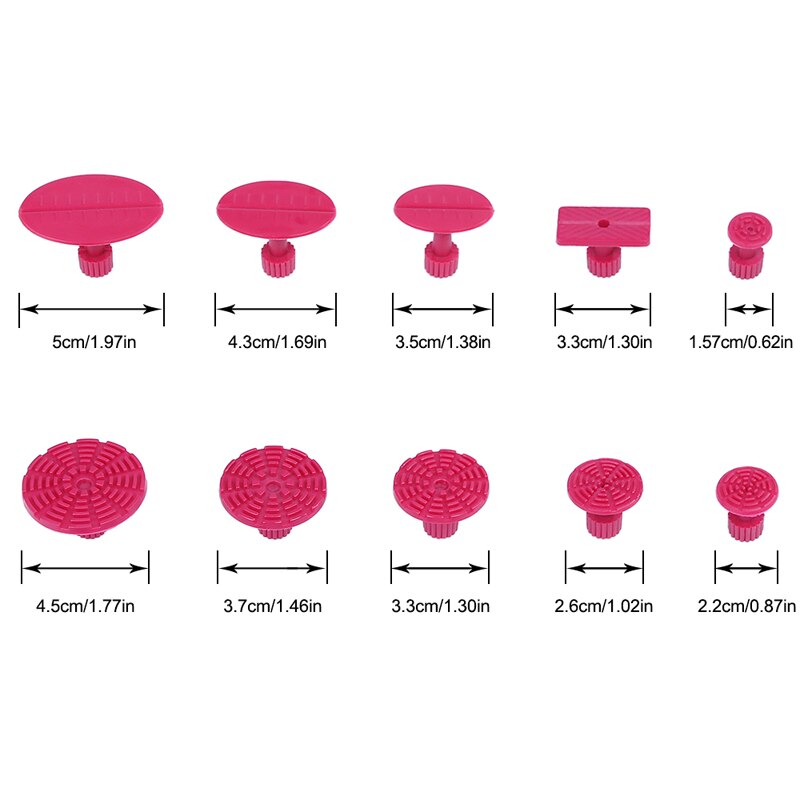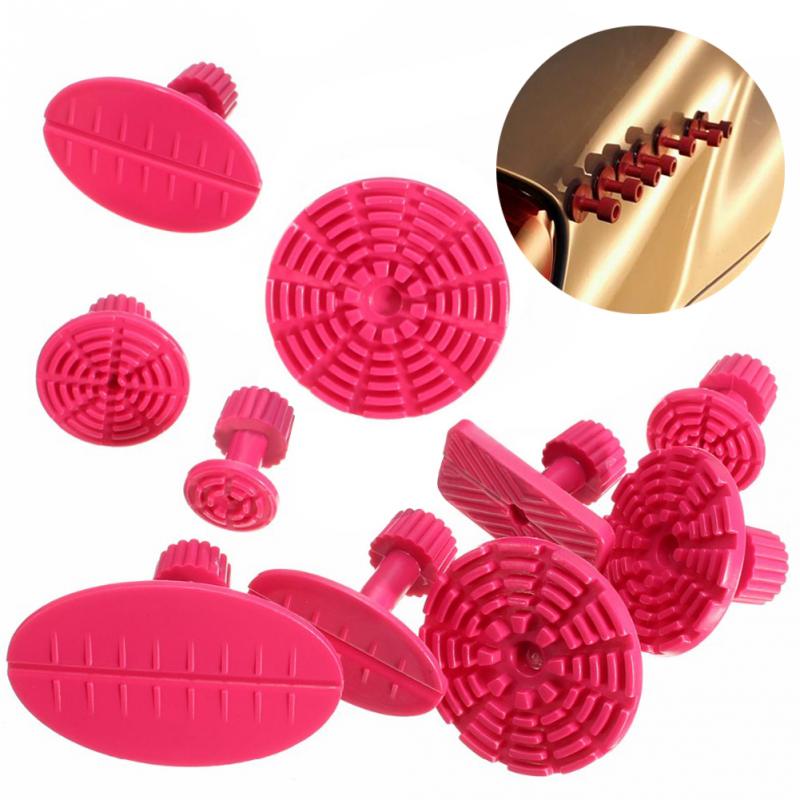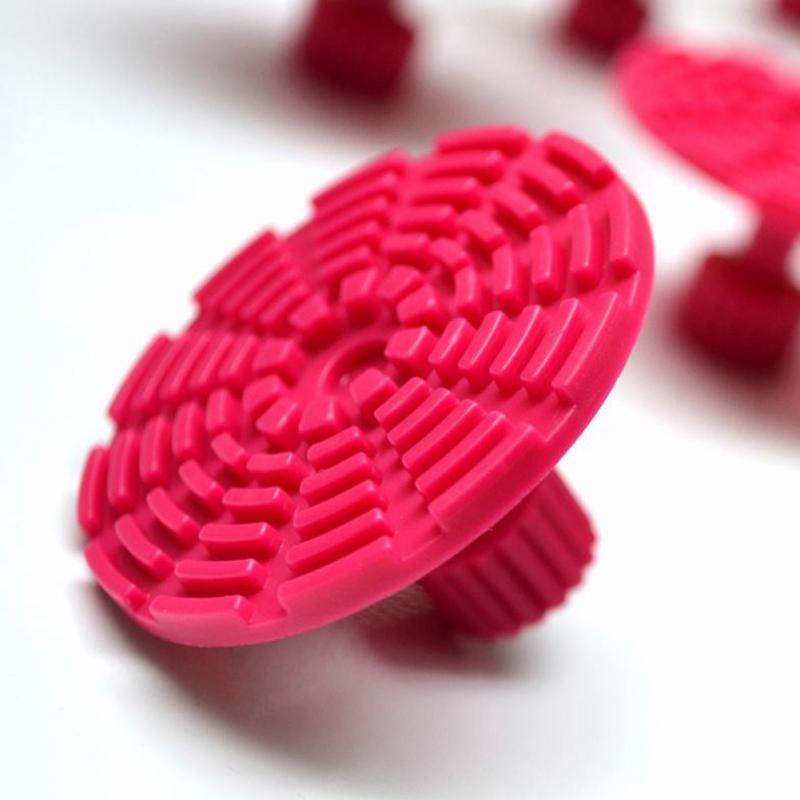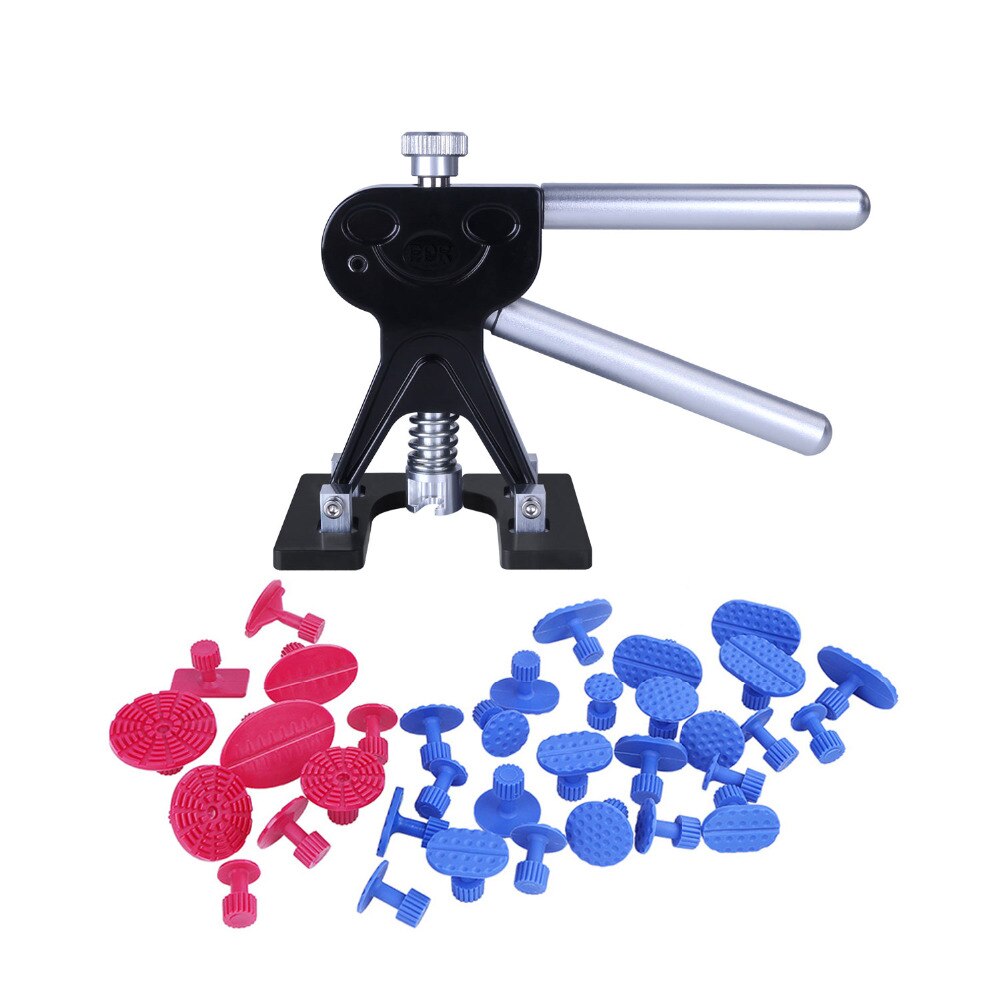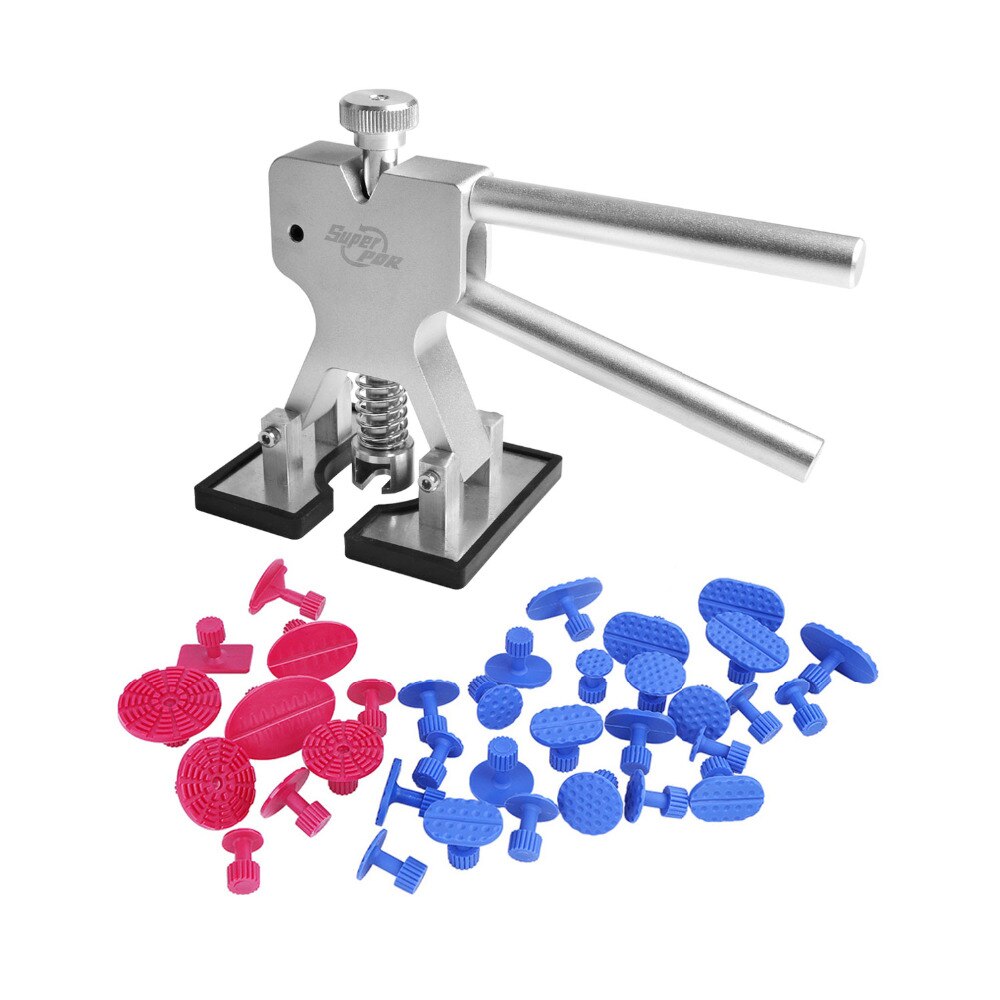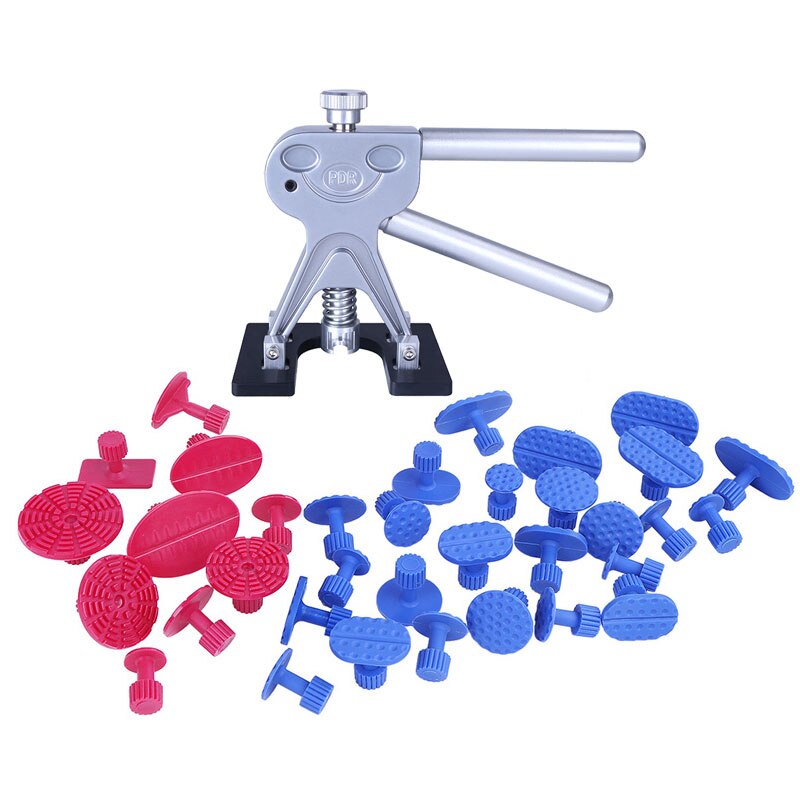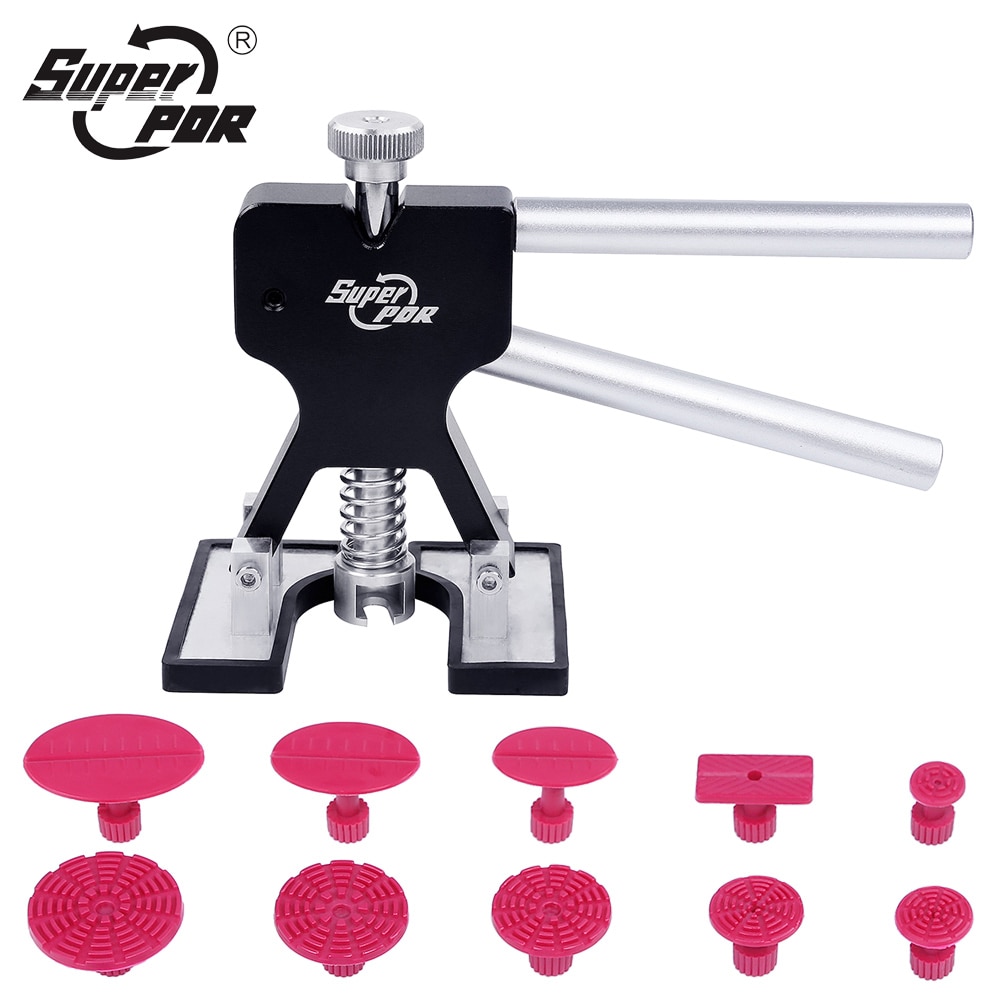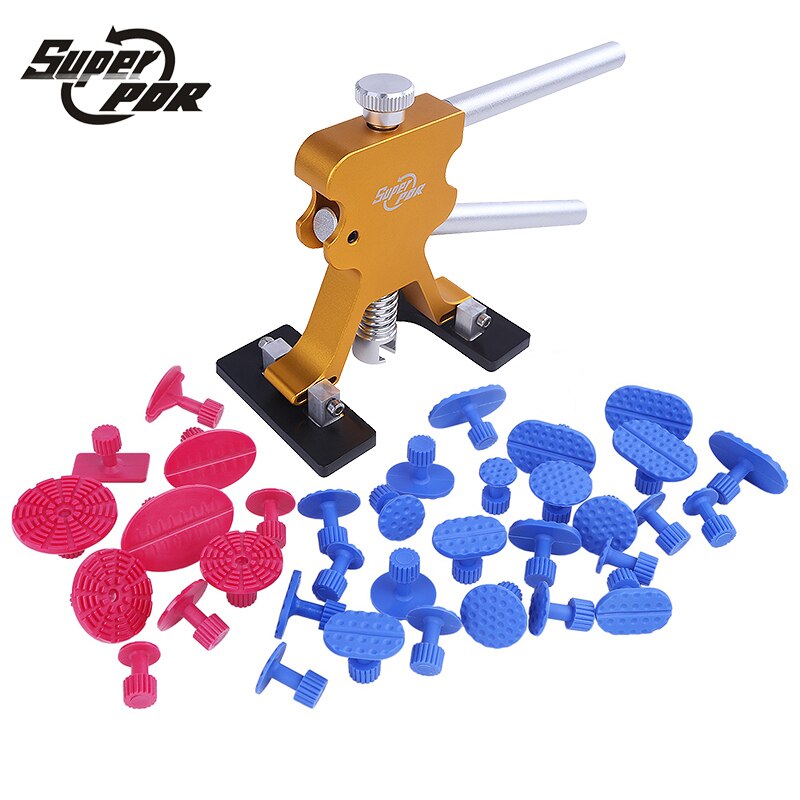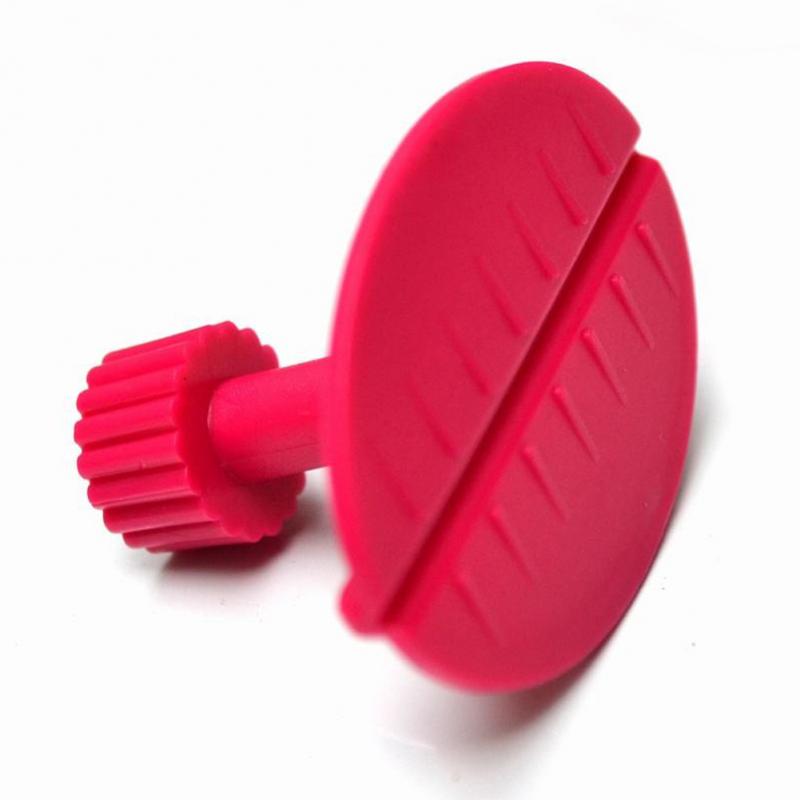 super paintless dent golden repair tools