The perfect cat bed, your baby would love this since he gets under the blankets!!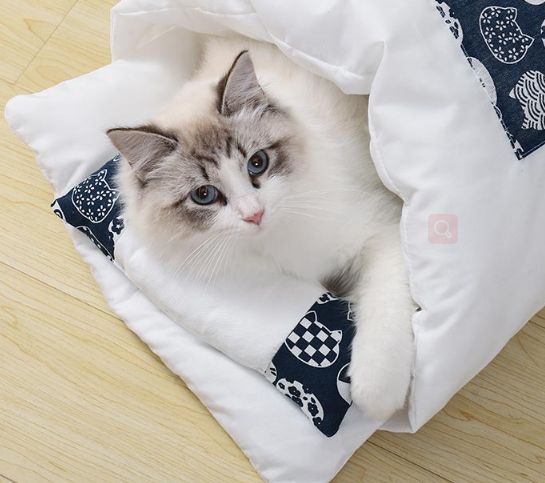 Let your pet profound sleep, calming down quickly and relieve the fatigue of the day.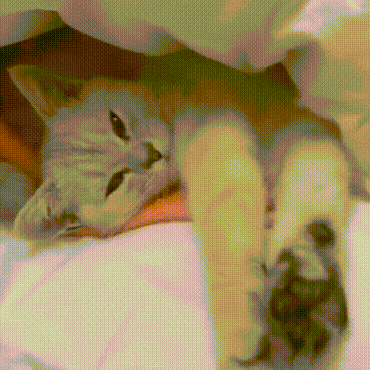 Our sleeping bag is super comfy and cozy and is specifically designed to calm and reduceyour fur baby's anxiety. Not to mention how cute they are!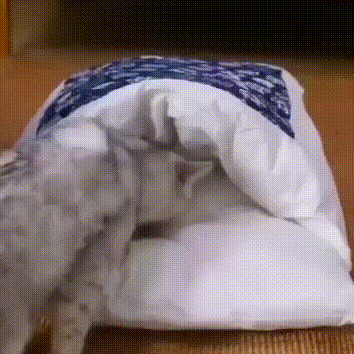 Feature
【AMAZING COMFORT】: The cat sleeping bag looks like a combination of a bed and a quilt as a whole. Your pet lying on it is like a person sleeping on a bed, allowing your pet to enjoy the same comfort as you sleeping. A self warming cat bed can make kittens have a sweet dream.
【100% SAFE MATERIALS】: Covered Cat Bed made of high-quality and safe material, durable and reliable for long -term use, Semi-enclosed design, breathable and comfortable, removable.
【PERFECT FIT SIZE】: Pick the perfect size for your pup! Available in M (22x16 inch) \ L (26x20 inch).And the semi-covered design is suitable for pets' habit of drilling holes, it make your kitty or puppy very comfortable. It can be used in all seasons.
【CUTE DESIGN】: The cat bed cave comes with pillows, Put removable small cat bed next to your bed, it feels like a cat sleeping on the same bed as you, very cute. At the same time, it can increase the affinity between you and the cat, and the cat will love you.
【CARE INSTRUCTION】: For convenience, if the cat sleeping bag is dirty, just throw it into the machine to clean it, and support to tumble drying, great material makes it not easy to stick dirt. But for long-term use, it's best to wash by hand. Cats enjoy using it,so let your cat sleep at ease.